Parapan 
®
Glossy with a thousand reflections
Parapan ® is an exquisite material made of high-gloss special acrylic. On the flawless surface of Parapan ® the smallest ray of light is reflected and makes the Gerber humidors shine. The solid solid-coloured material captivates with its unique high gloss and immediately casts a spell on the observer. The colour selection of the durable material is wide ranging. Different shades are available, so that the right colour is almost always available. The material wants to stand out – exquisite, glamorous and special in the room and offers the perfect cigar storage through the latest technology.
The properties of the material harmonise visually especially with the Gerber Humidor Ascension. The material as well as the humidor with its glass dome radiate a modern and timeless elegance. The black colour shade is particularly popular. Of course, similar to the mineral Corian, only part of the humidor can be made of Parapan®. The special acrylic does not influence the storage and maturing process of the cigars. Therefore Parapan® can also be used without hesitation under the glass dome of the Ascension. Lifting elements such as the base and rim give the Ascension a unique appearance.
Furniture from Parapan
In addition to your humidor and your furnishings, we can produce other unique furnishings made of Parapan®. The furniture is custom-made and optimally adapted to your needs. Each is checked for our high quality standard and manufactured with great attention to detail.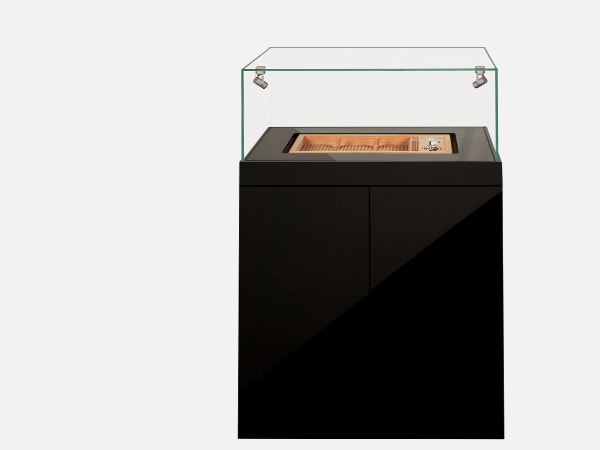 Gerber Humidor Ascension Parapan schwarz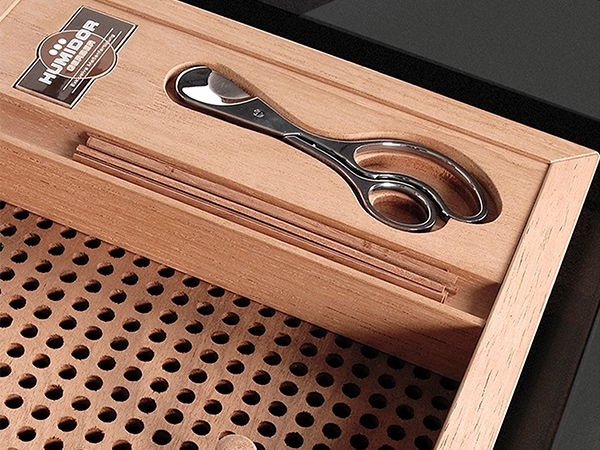 Gerber Humidor Ascension Parapan Serviceboard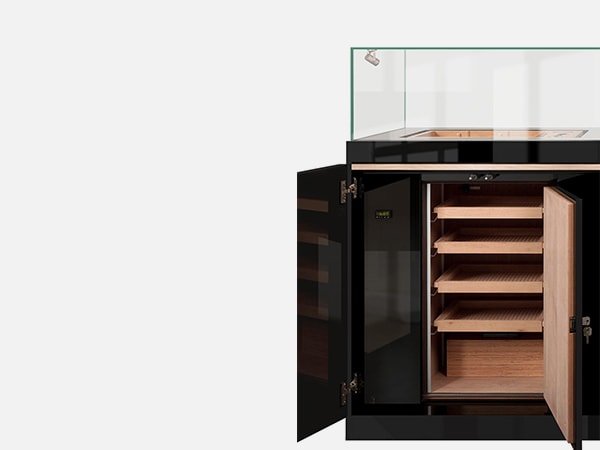 Gerber Humidor Ascension Parapan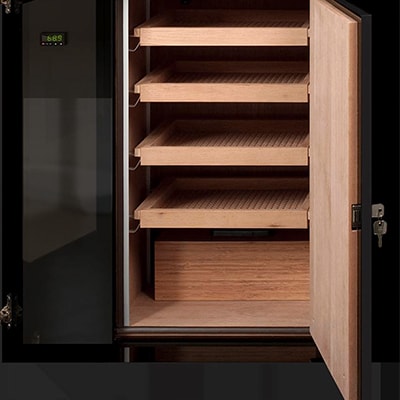 Gerber Humidor Ascension Parapan schwarz Hochglanz
Parapan makes humidor shine
Parapan ® is a solid and homogeneously solid-coloured acrylic material which is mainly used for its mirror-smooth surface and distortion-free high-gloss effect. Due to the uniform colouring, details such as handle solutions executed in the surface can also be realised with Parapan. Parapan can be mechanically processed and thermally formed. With approx. 20 different, light-resistant colours, Parapan offers great freedom in the design of fronts and cladding. Parapan was developed in Austria and is still manufactured there today. Its mirror high gloss stands for exclusivity, individuality and elegance. It is precisely the homogeneous colouring that makes it so valuable. This can be seen, for example, in its high material weight. The processing can be done without loss of gloss at the edges. It can be easily shaped so that even organic shapes can shine with a high gloss. The result is contemporary design with high standards. The quality of Parapan is far above that of classic acrylic materials. Its molecular structure creates scratch resistance, stability in shape, homogeneity and UV resistance in colour. Even after years, the humidors can be supplemented equivalently or the outer material can be replaced. Among the high-gloss materials, Parapan is something very special.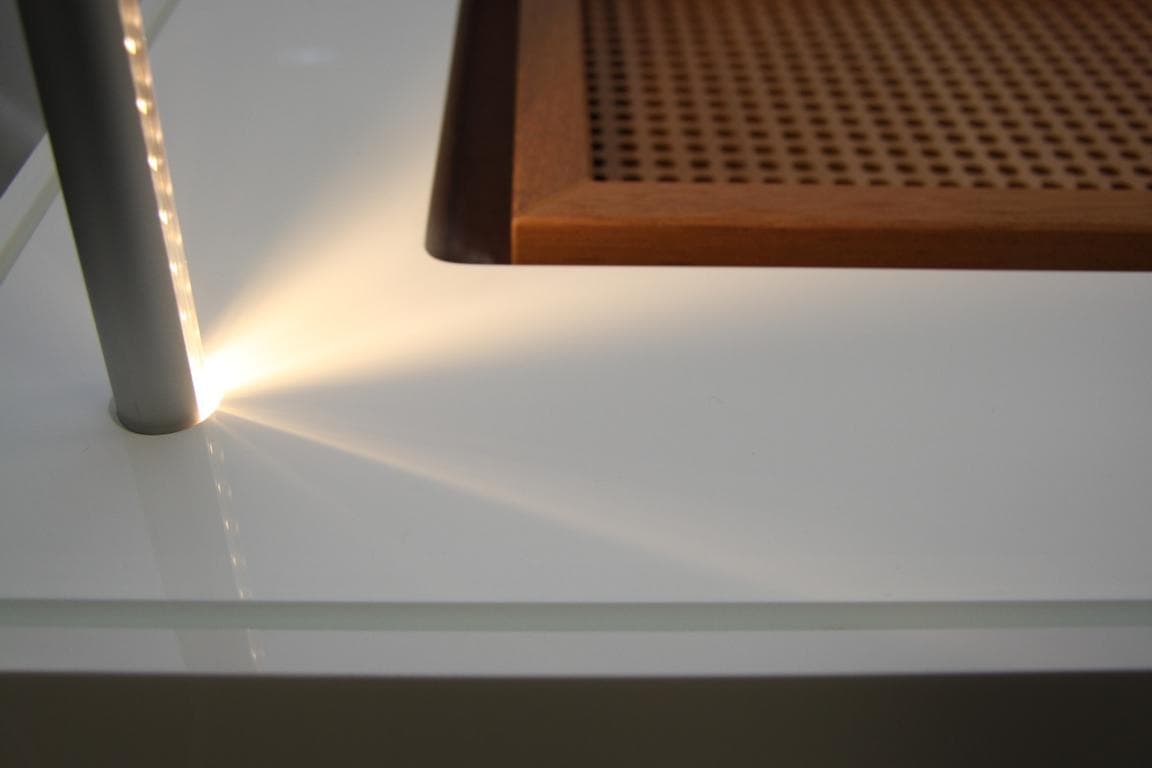 Humidor aus hochglänzendem Parapan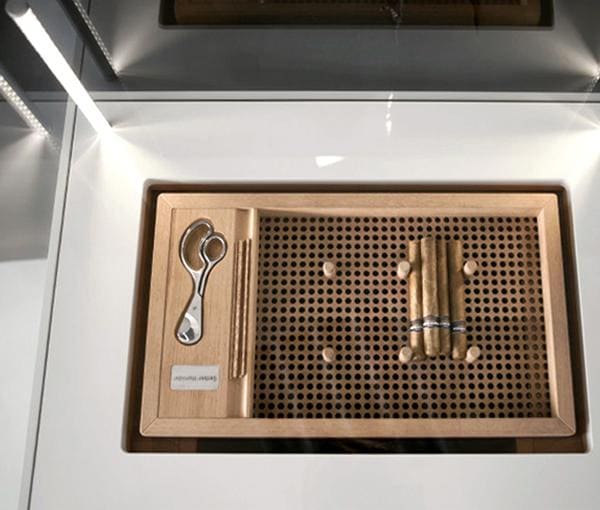 Humidor aus hochglänzendem Parapan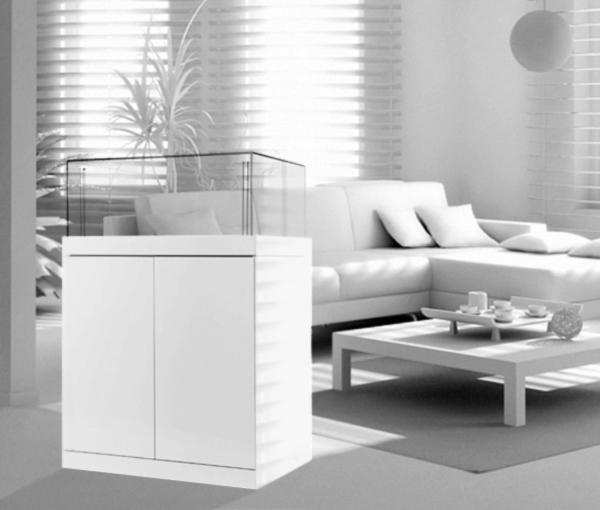 Humidor mit elektronischem Befeuchter in Hochglanz weiß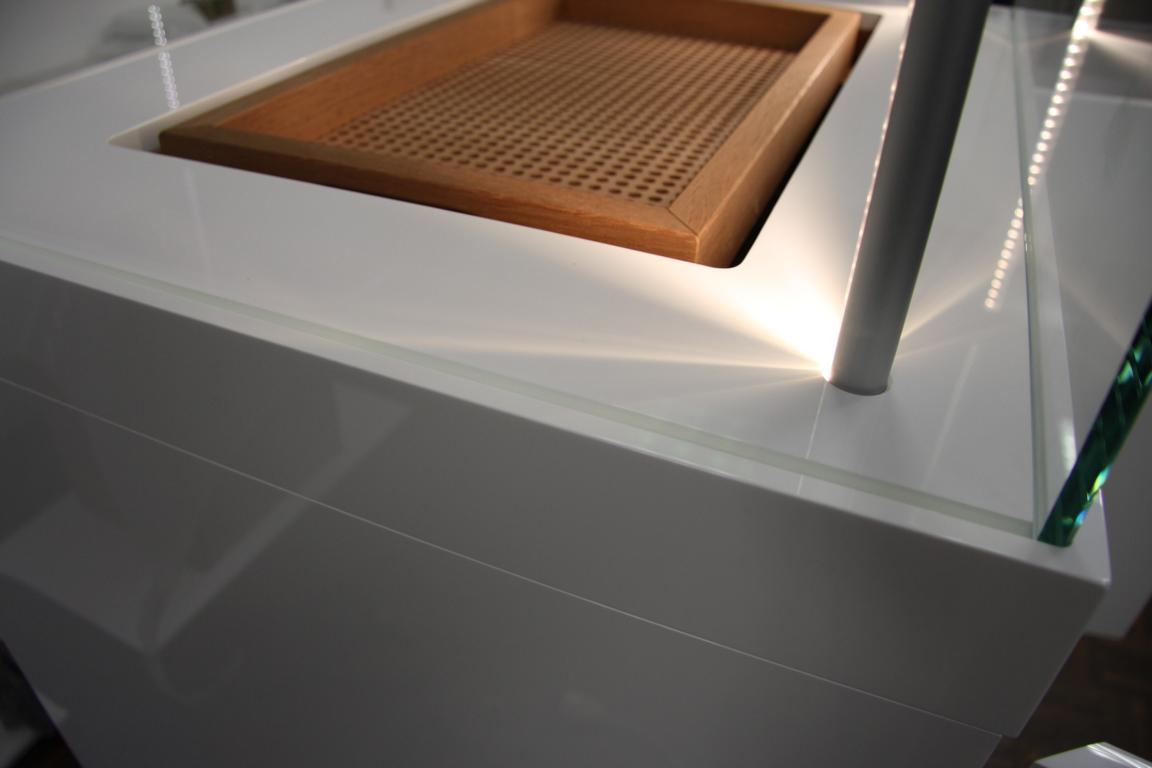 Humidor aus hochglänzendem Parapan