Humidification
Optimal humidity for perfect enjoyment
Each humidor is a unique piece of furniture, made by real handcraft and unique in its individual design. Quality and reliability in the area of functionality apply equally to all our humidors: Your cigars are protected in the best possible way by our integrated electronic humidification and dehumidification systems.
Our humidifiers are individually adapted to the size of your humidor and your collection. Our humidification systems are based on humidifiers specially developed by us, which are manufactured here in house by our experienced experts. Every detail of our humidors is well thought-out and tested for functionality and reliability through many years of practical use. Over the years, we have continuously developed and tested our Gerber humidifiers to achieve the best results using the latest technologies and materials.
The outer housing of the humidifiers is made of a unique mineral material, which is both extremely noble in appearance and has the perfect properties for a humid environment: stable, hygienic and odourless. The recessed fans and blowers ensure an even distribution of the humid air.
Genuine handwork – Made in Germany!
The Cigarboards inside the humidor are designed in such a way that the cigars are exposed to a constant humidity on all levels. High-precision humidity sensors constantly measure the relative humidity inside the humidor. When the humidity falls below the desired level, the humidification system becomes active: moisture is distributed evenly in the humidor until the desired setpoint is reached.
To control fluctuations in the relative humidity range, the dehumidification module perfectly complements the electronic humidification of a Gerber humidor. The automatic dehumidification is controlled by an additional switching relay or via the programmable logic controller (PLC) and is implemented via additional fans and a stainless steel flap system. The dehumidification system is clad in Spanish cedar and blends harmoniously with the design of the cigar cabinets.
Whether frequent opening or long resting of the cigars: both are no problem. The combination of solid Spanish Cedar, electronic humidification and dehumidification system, the adapted air circulation system and the airy Cigarboards in the humidor provide the optimal conditions for constant relative humidity at all levels. We will be pleased to advise you which humidor with which equipment suits your wishes and habits.
Gerber Humidor Humidifier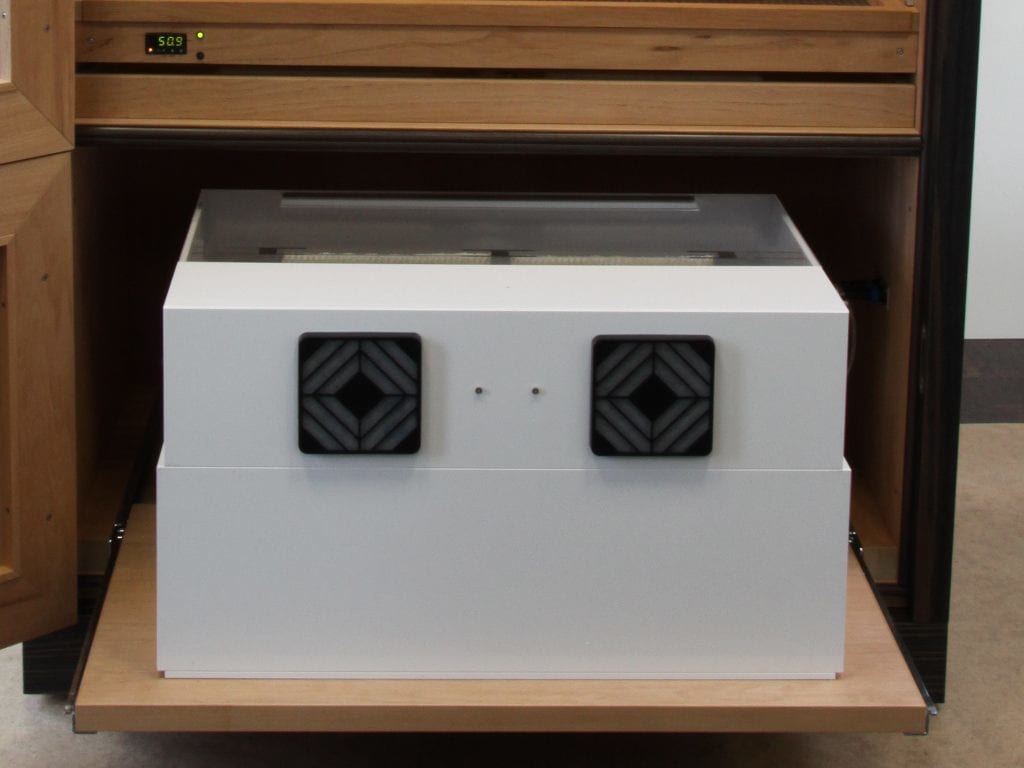 Gerber Humidor Humidifier
Gerber Humidor Display rel. Humidity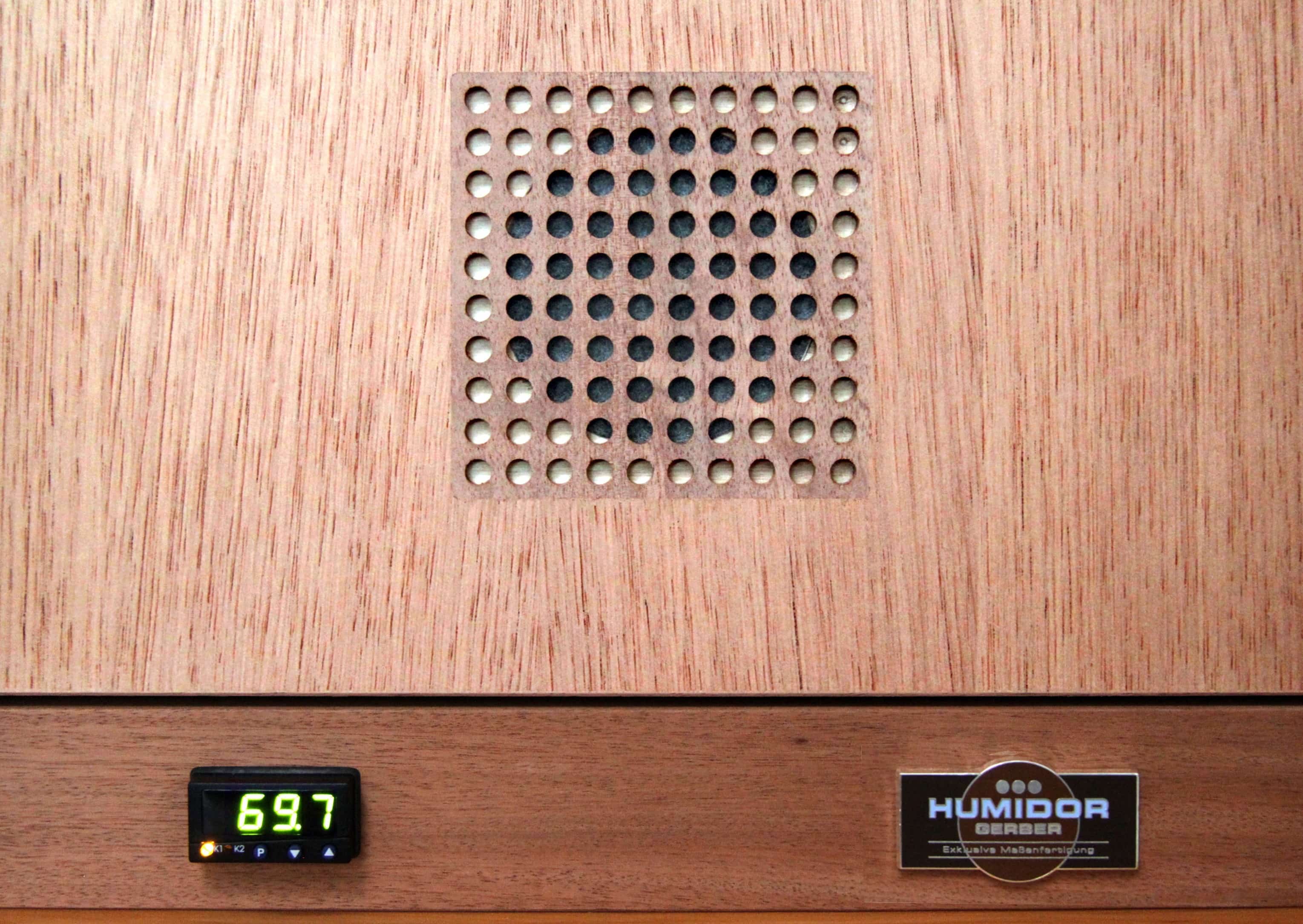 Gerber Humidor Display rel. Humidity
Gerber Humidor Display Ascension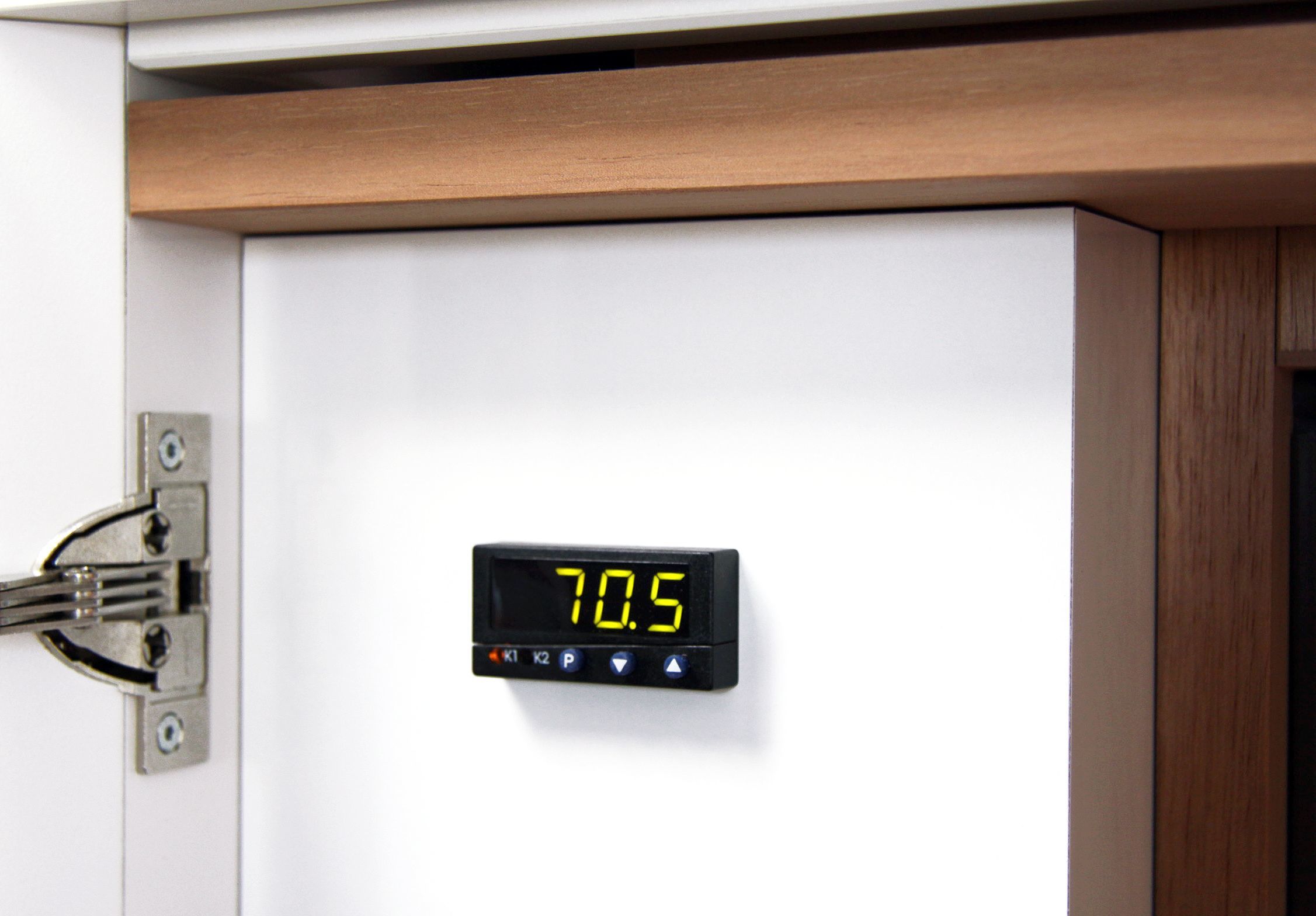 Gerber Humidor Display Ascension
Gerber Humidor Display rel. Luftfeuchte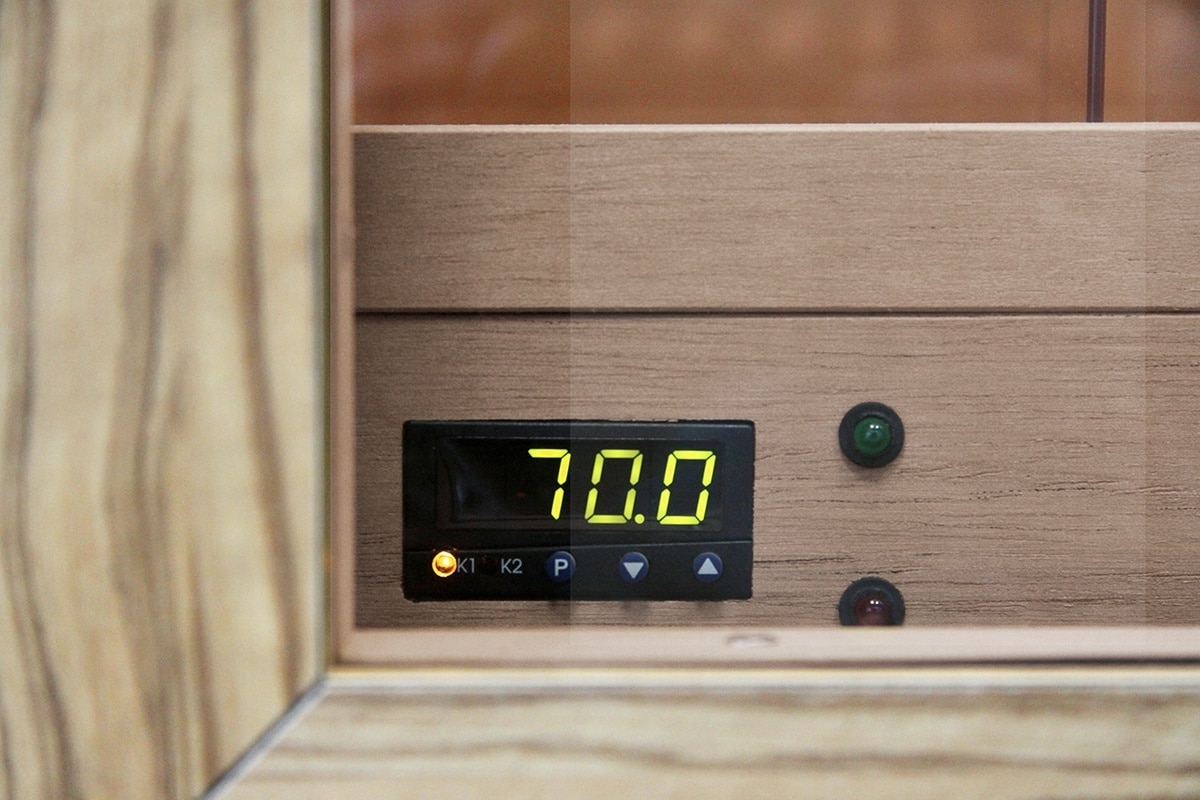 Gerber Humidor Display Cigar Cabinet
Gerber Humidor Display rel. Humidity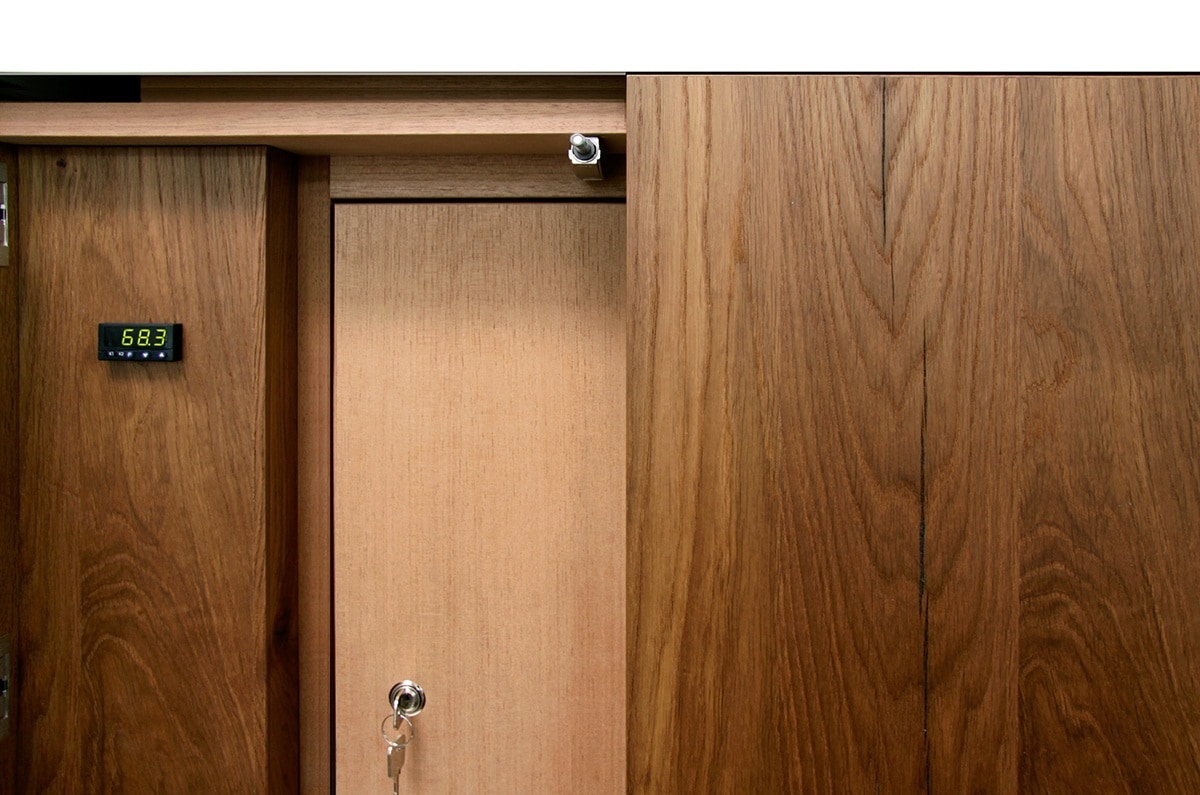 Gerber Humidor Display rel. Humidity
Gerber Humidor Humidifying System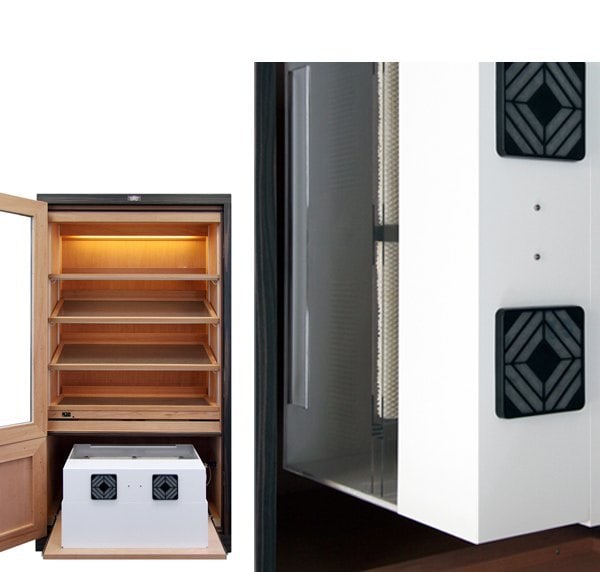 Gerber Humidor Humidifying System