Serviceboard
Offer customers and friends something very special
Real passions want to be shared. This is also true for the enjoyment of a fine cigar. It wants to be smelled, felt, smocked and discussed. And that is best in a cosy round among like-minded people. The Gerber Serviceboard offers the ideal presentation opportunity for unique cigars, when demanding aficionados share their common passions.
With one of the removable Serviceboards you can present your cigars on real Spanish cedar in an inviting and stylish ambience. Depending on the size of your board, it can be equipped with different features. The size of the Serviceboard will be determined individually according to your imagination and matching the humidor. Put together your Serviceboard according to your smoking habits. As with other equipment elements, they are flexible in terms of interior accommodation. Depending on whether you prefer a lot or a little glass, the Serviceboard can become an eye-catcher of your collection or discreetly embedded for its use. Our humidor model Ascension shows in an impressive way how your favourite cigars are perfectly staged on the Serviceboard.

Your Serviceboard – as individual as you are
Due to the different smoking habits, the service board can also be individually equipped. We offer various elements for this purpose, which are selected according to taste and size of the Serviceboard. One of our fixed elements is our special cigar scissors, which with its razor-sharp cutting edge creates a perfect guillotine cut. The cigar scissors have a special cut-out in the board so that the scissors made of high-quality stainless steel rest elegantly on the precious wood. Optionally, we can also integrate an attractive glass bowl into your Serviceboard to catch the cut residues. The equipment of the Serviceboard also includes the fiddibuses, which are safely stored and ready for stylish lighting. On request, we can provide your Serviceboard with an elegant engraving or a perfectly fitting cut-out for your favourite equipment. We are also happy to fulfil more unusual wishes. It is our aim to design your Serviceboard in such a way that you are pleased with its appearance and that you have everything at hand when you take it out of the humidor to enjoy your cigar in a relaxed manner.
Exclusivity of a Gerber Serviceboard
The Gerber Serviceboards, like the other equipment elements, are made of Spanish cedar wood to support the optimal storage of your cigars. Like the Cigarboards, it is enclosed by a frame of solid cedar wood. The cigars lie on a perforated floor, so that an optimal air circulation is possible. The ventilation holes form the basis for our C-Flex system. The flexible arrangement system can be inserted individually into the perforated pattern of the base and can be changed at any time if necessary. Due to the many possible combinations, the individual elements can be easily adapted to your own collection. This enables the separation of loose cigars and their sorting according to taste and preference. The C-Flex system is made exclusively from cedar wood and is hand sanded. Other materials are deliberately avoided to create the ideal environment for special cigars. The noble Serviceboard allows a perfect presentation of your precious cigars.
The Gerber Humidor Serviceboard is a must-have for every passionate Aficionado.
Herausnehmbares Tablet für Zigarren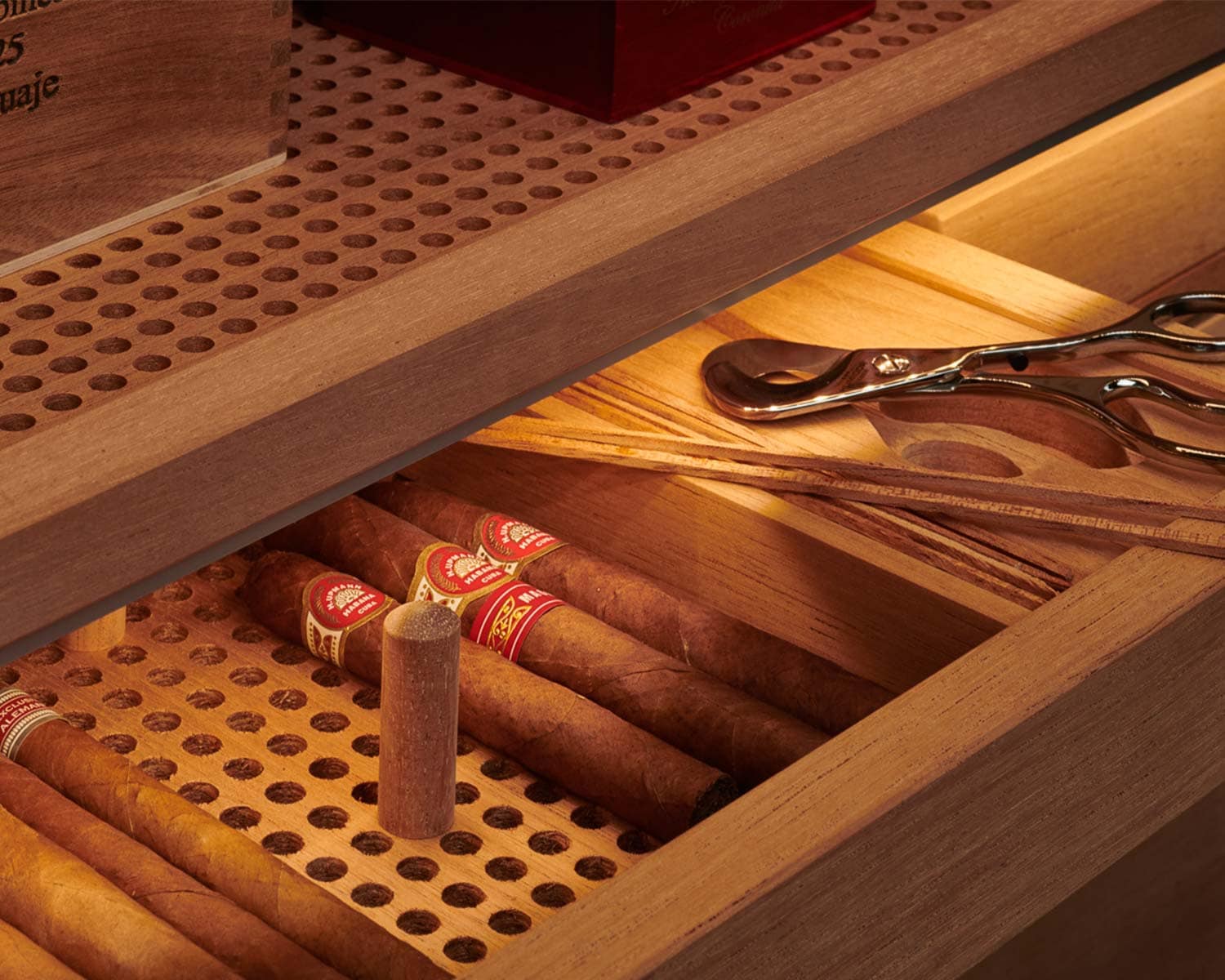 REMOVABLE TABLET
for the presentation of cigars
Serviceboard mit Zigarrenschere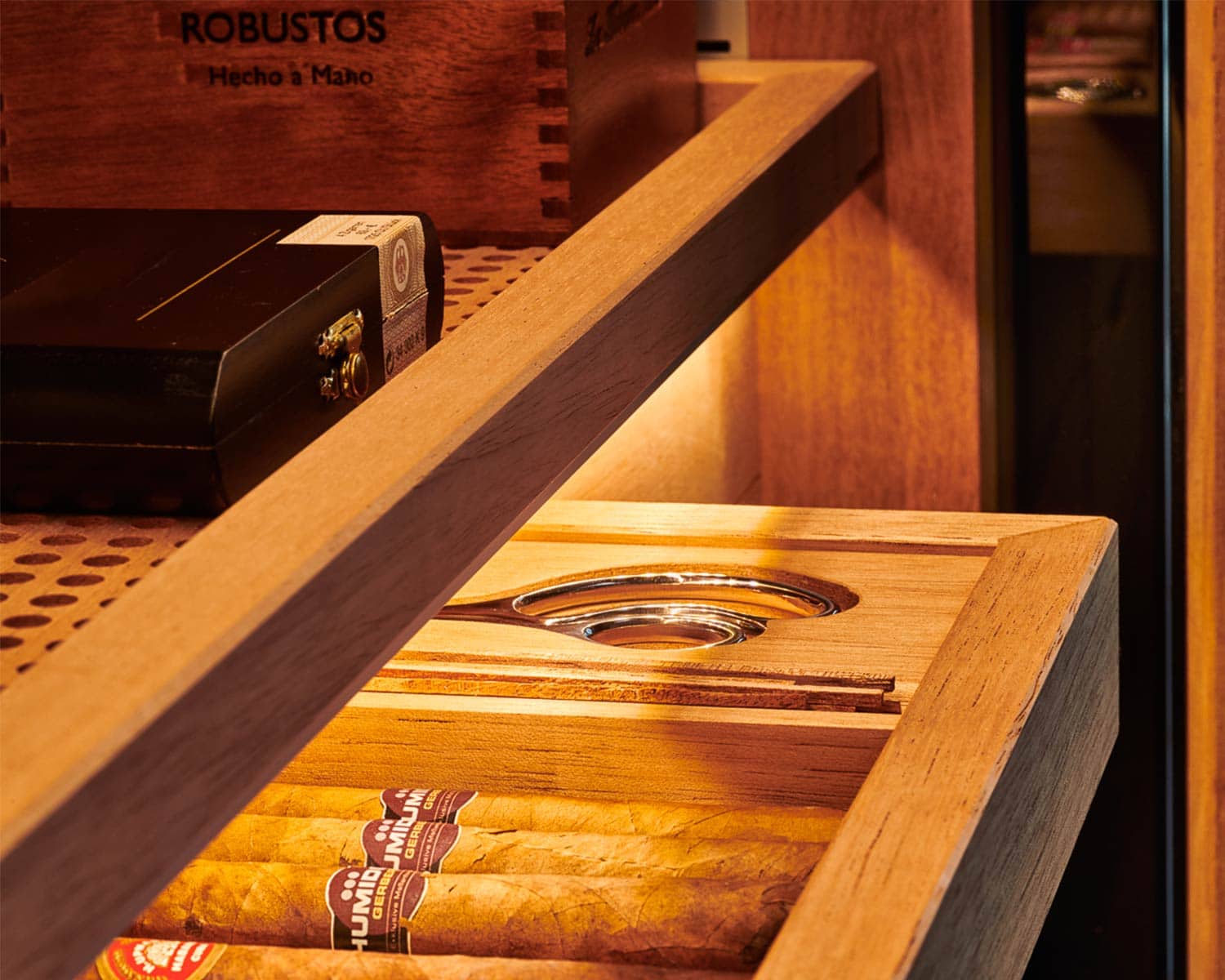 CIGAR SCISSORS
with guillotine cut
Gravurschild im Humidor Ascension

ENGRAVING PLATE AS DESIRED
Serviceboard in the Ascension XL
Gerber Zigarrenschere exklusiv für unsere Humidorkunden - copy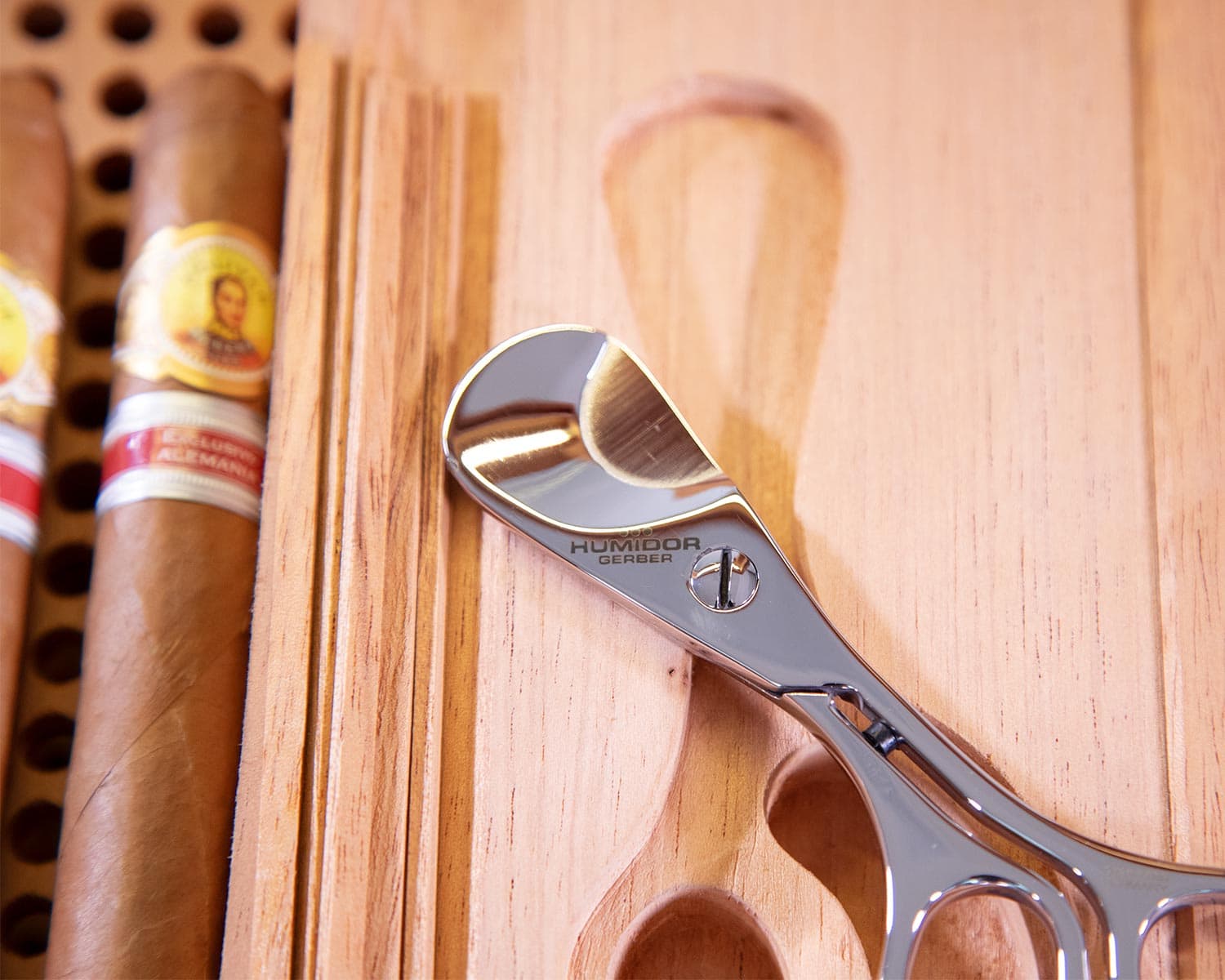 GERBER CIGAR SCISSORS
exclusively for our humidor customers
Gerber Zigarrenschere exklusiv für unsere Humidorkunden - copy - copy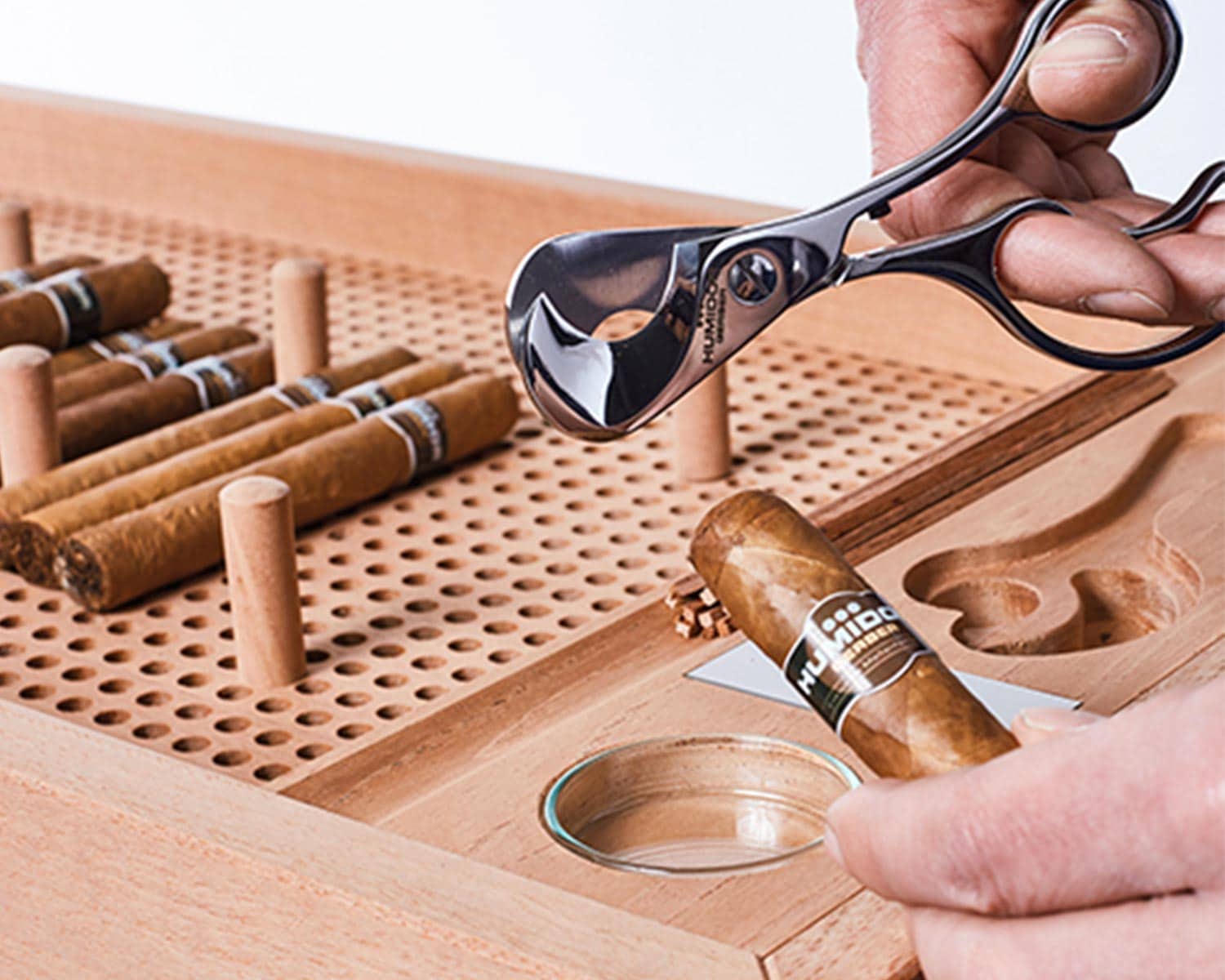 THE PERFECT CUT
with the real Gerber cigar scissors
Zigarrenschrank Monolith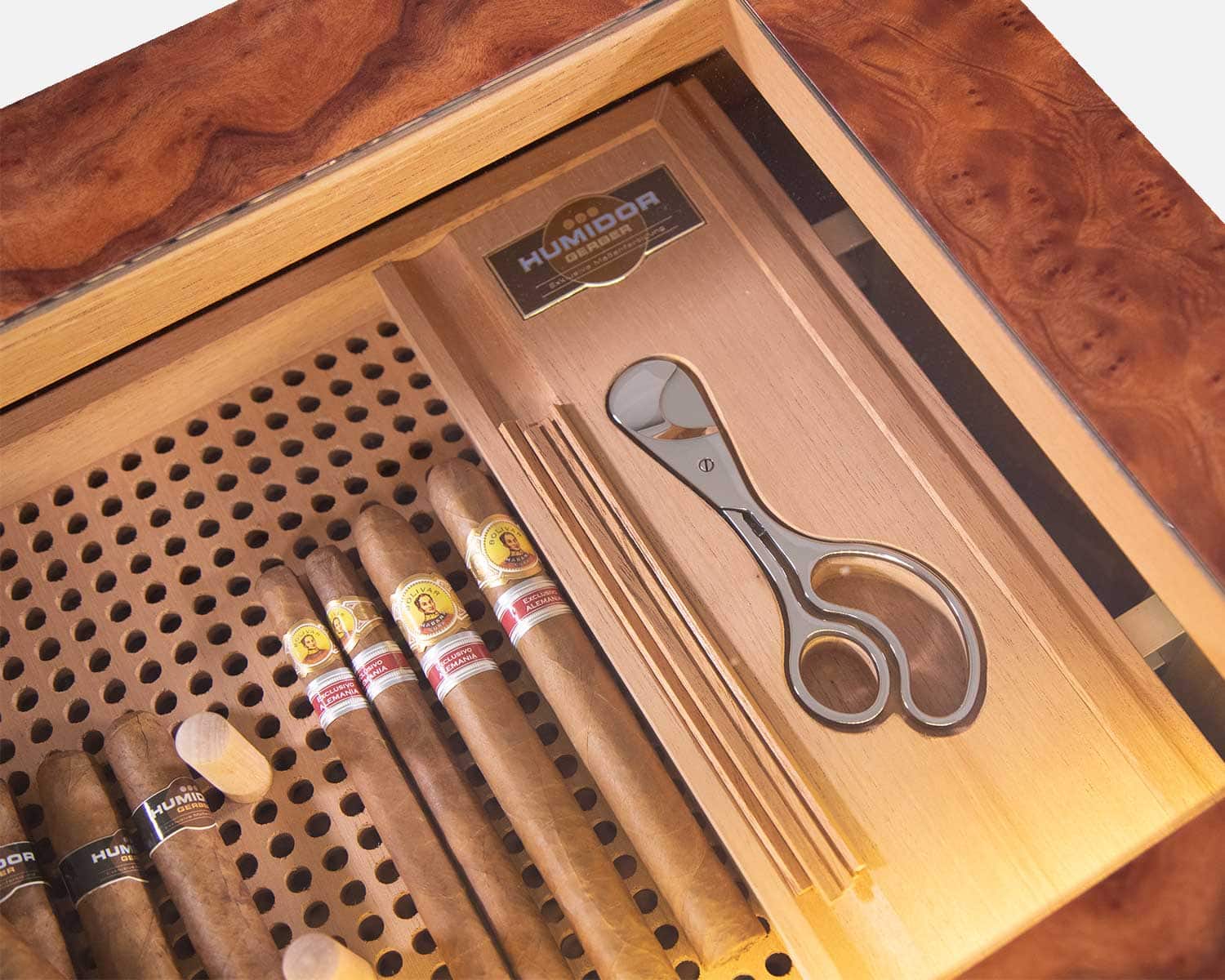 CIGAR CABINET MONOLITH
with Serviceboard as feature
Pins aus Spanischer Zeder zur flexiblen Einteilung im Zigarrenschrank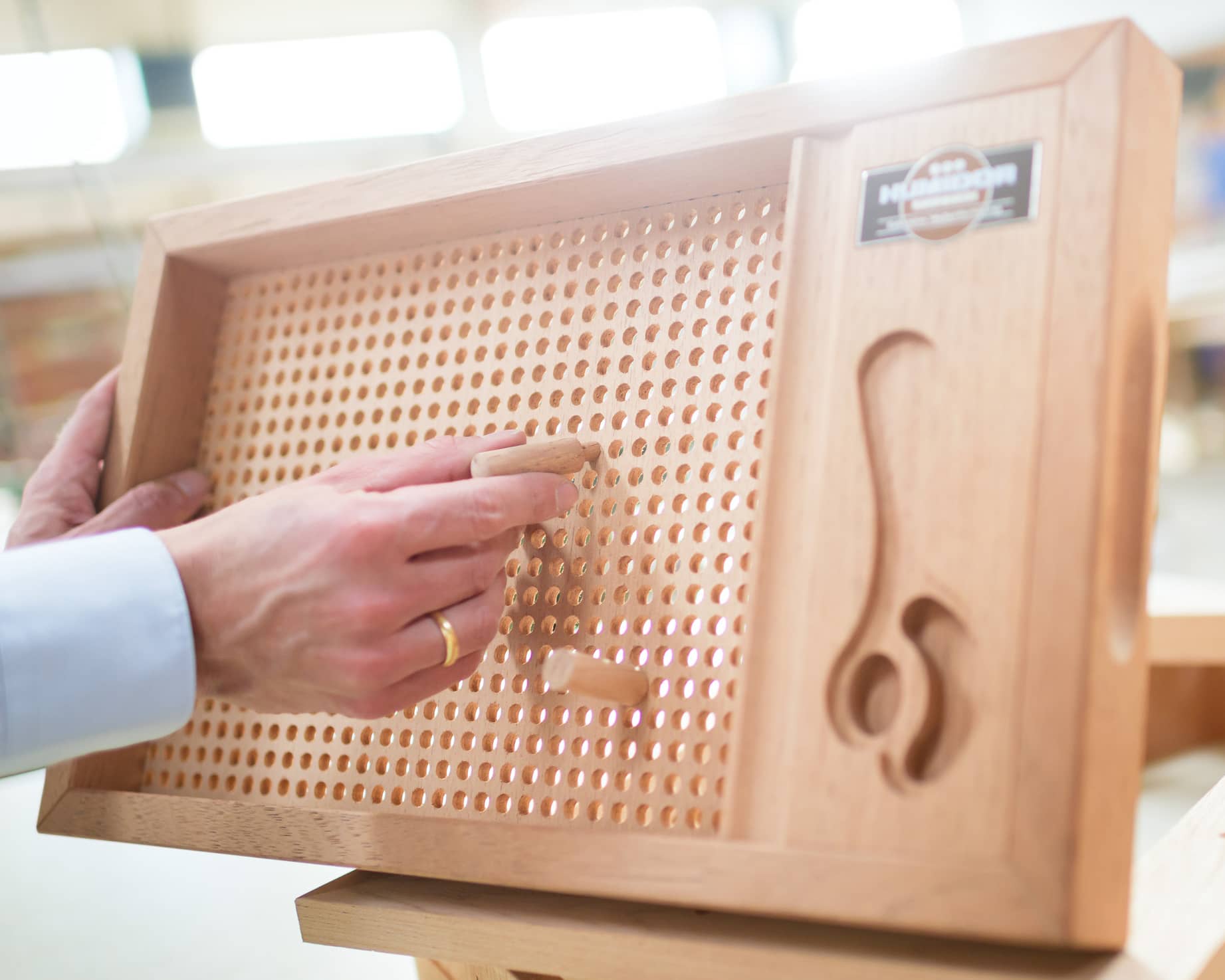 PINS FROM SPANISH CEDAR
flexible division of the Serviceboard
Sortierung der losen Zigarren. Individuell und nach Vorliebe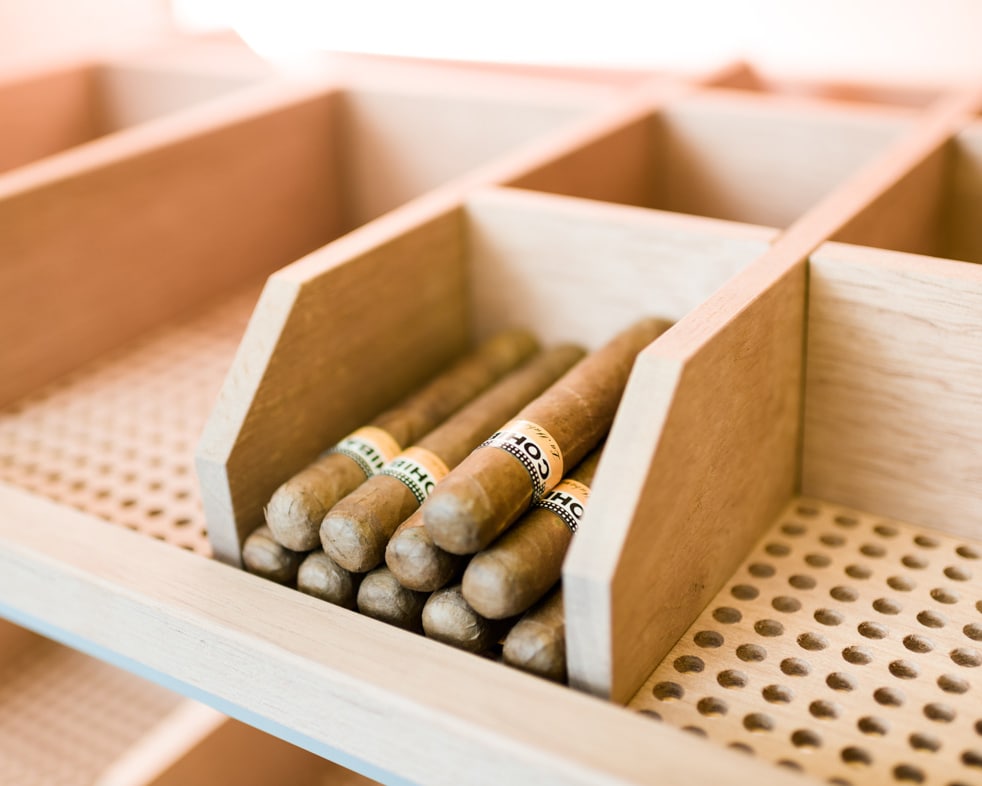 SORTING OF THE CIGARS
individual according to size and preference
Serviceboard mit Zigarrenschere und Fidibussen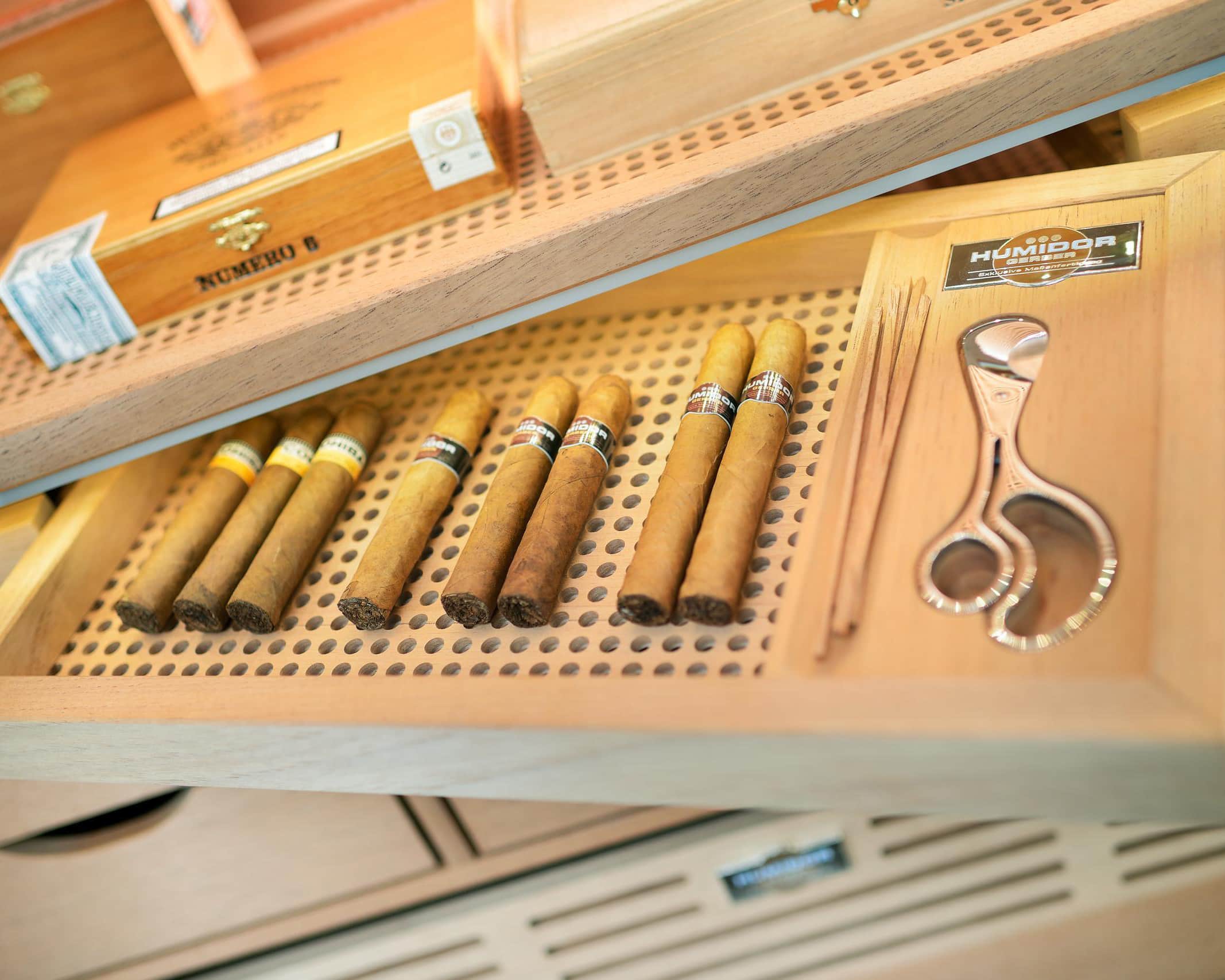 SERVICEBOARD
with cigar scissors and fidibus