Control & Touch Panel
Pure innovation – Better is not!
Whether the classic rule for cigars, similar to the rule for wine, is "the older the better" is a matter of disagreement among aficionados. It is undisputed, however, that the length of the storage period and the quality of the storage can change the cigar and its taste. The reduction of ammonia and the fermentation of the tobacco during the maturing process influence the taste and burning behaviour of the cigar. In order to offer the right setting for every collector and every taste, we have placed great emphasis on accuracy and variable storage conditions when developing the humidors. In order to implement this claim in the best possible way, a programmable logic controller can be used for configuration on customer request.
The first and unique control system in humidor construction allows you to adapt the humidor to the climatic environment and general conditions at the location exactly and to configure it yourself via a colored 7″ touch panel. Different modes like CigarAging, Daily Use, Vacation, Strong, Medium, Light create perfect conditions for the ultimate enjoyment and for long term maturation. All data is logged and intelligently monitored by the control system. The PLC can also be integrated into existing building technology systems. If required, other humidifiers and systems can be conveniently controlled with it.
Gerber Humidor - Kontroll System
Gerber Humidor Control system
⠀
Gerber Humidor Display rel. Luftfeuchte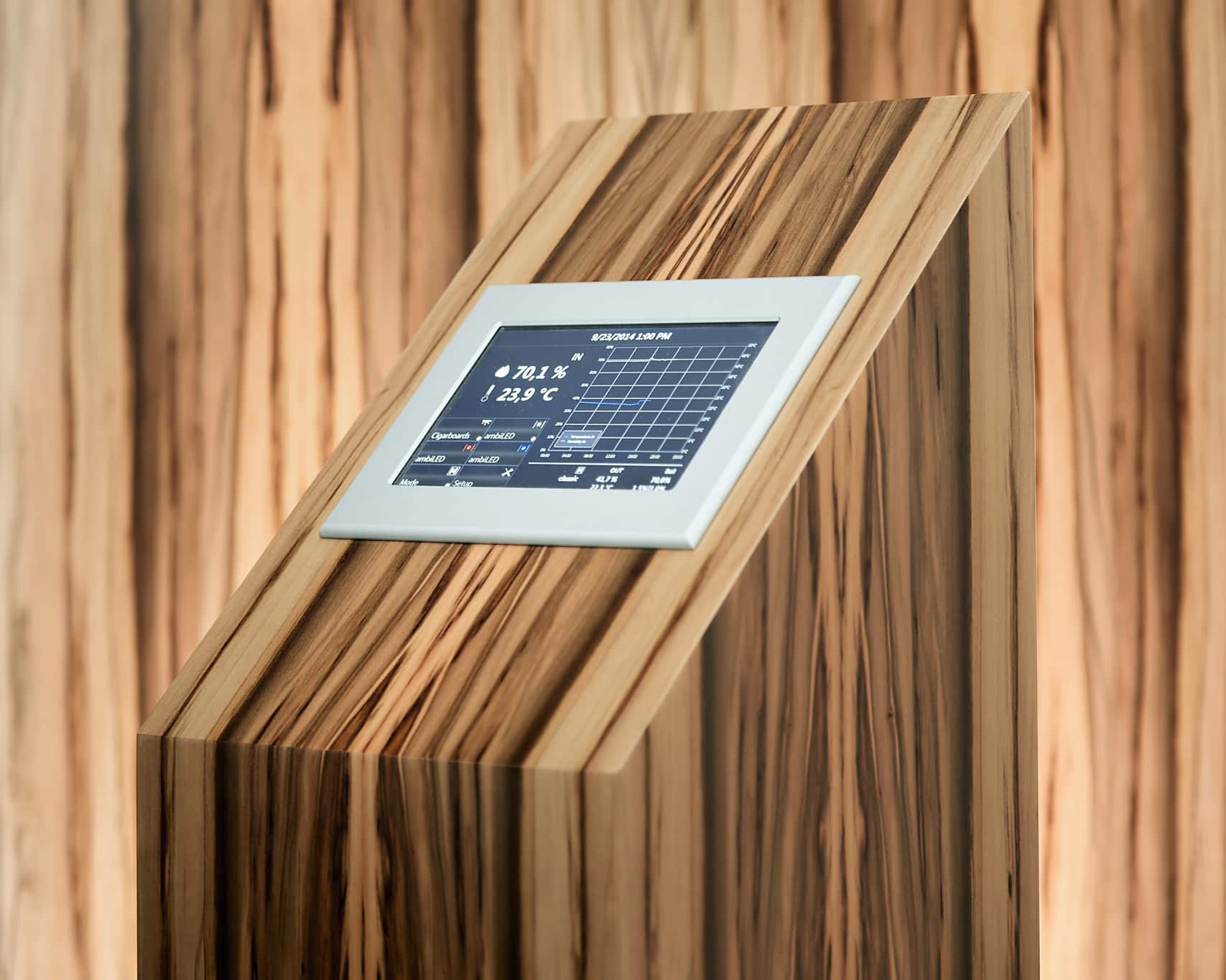 Steele with Touch-Display
⠀
Gerber Humidor Display rel. Luftfeuchte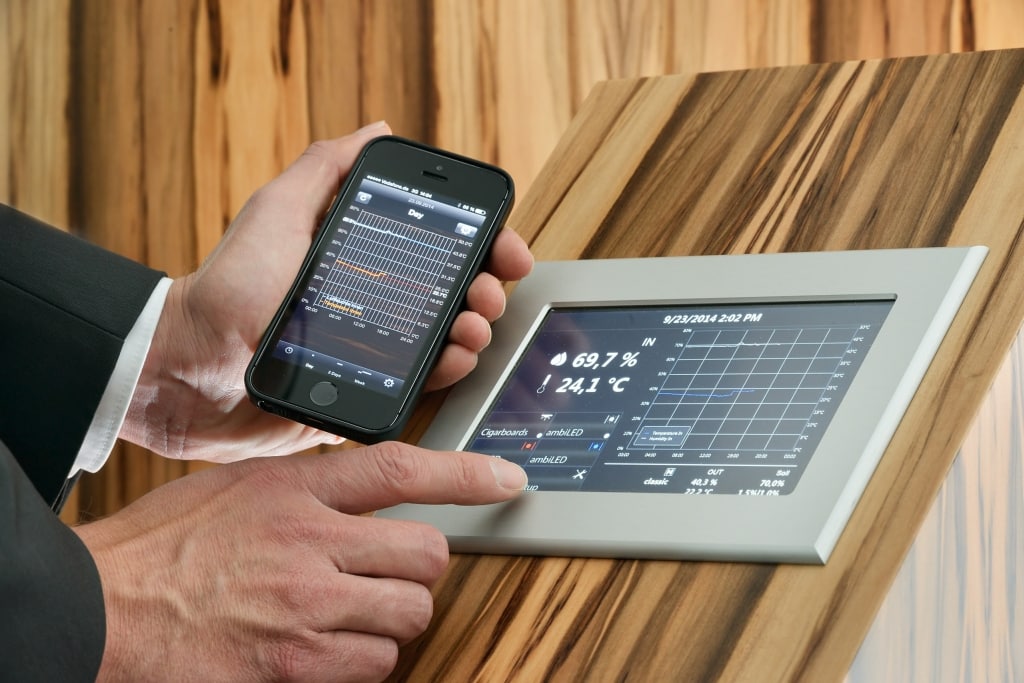 Temperature and humidity overview
⠀
Gerber Humidor No. 1 - Touch Panel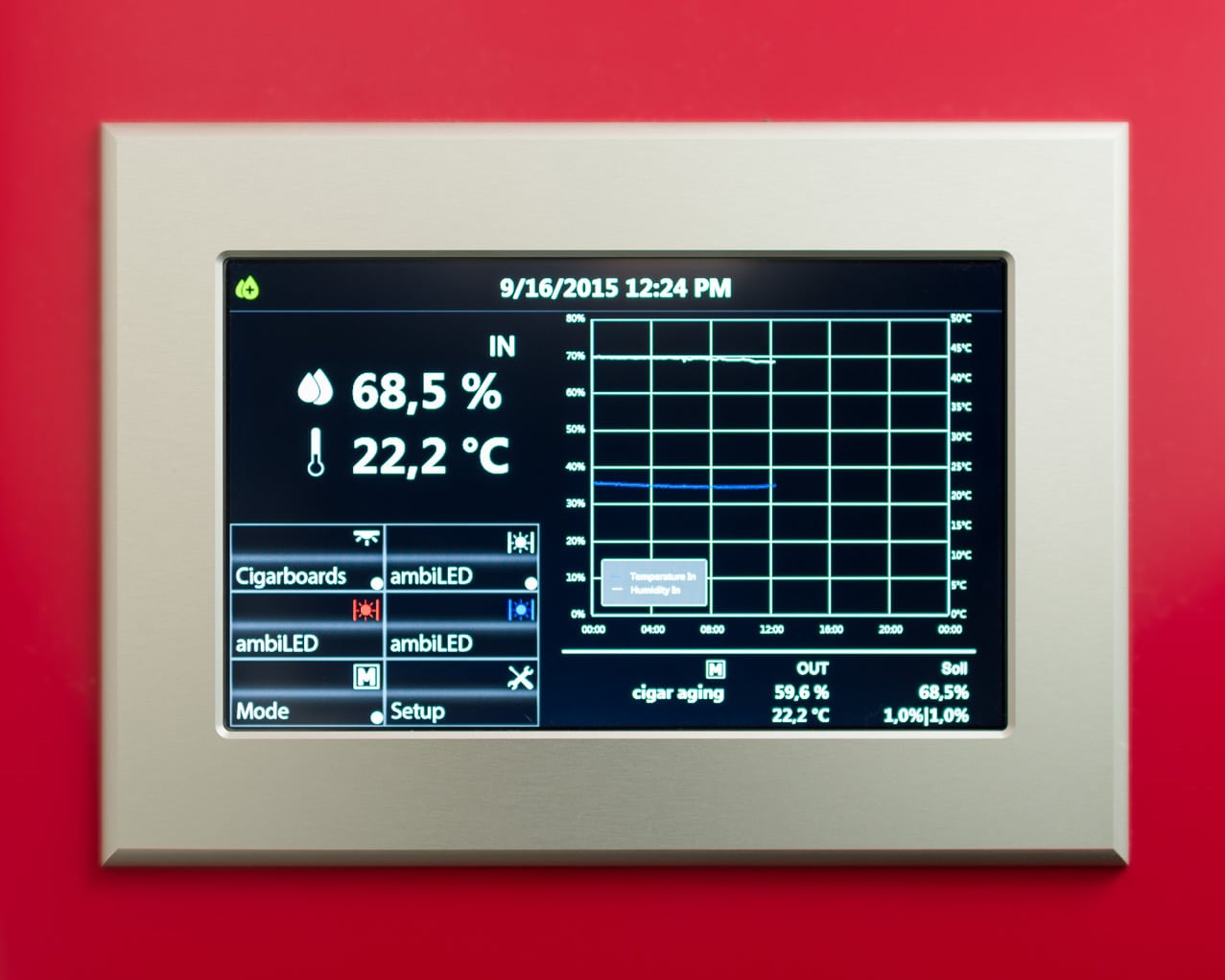 Gerber Humidor No. 1 - Touch Panel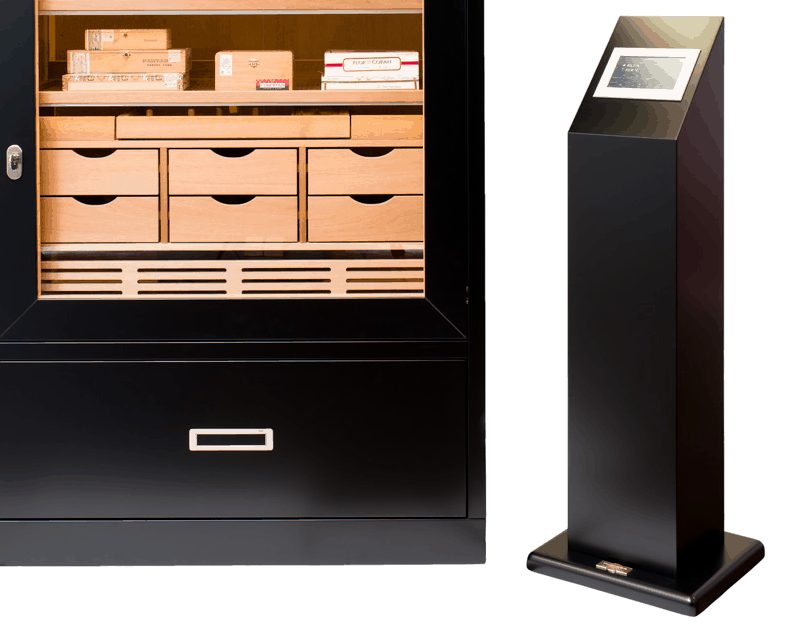 No. 1 - with exposed steele
⠀
Gerber Humidor No. 1 - Touch Panel - iHumidor