Smoke rises
And the scent of a fine cigar fills the room – like a good idea
Despite several obvious differences in personality, people like Thomas Mann, Sigmund Freud, and Winston Churchill all shared a common passion: each one of them appreciated a good cigar and celebrated the enjoyment of smoking. For them, only the best would do. And the best requires a lot of time, love, and care. Only in this way can a cigar, like a fine wine, mature to its highest level. We develop humidors to these exacting requirements.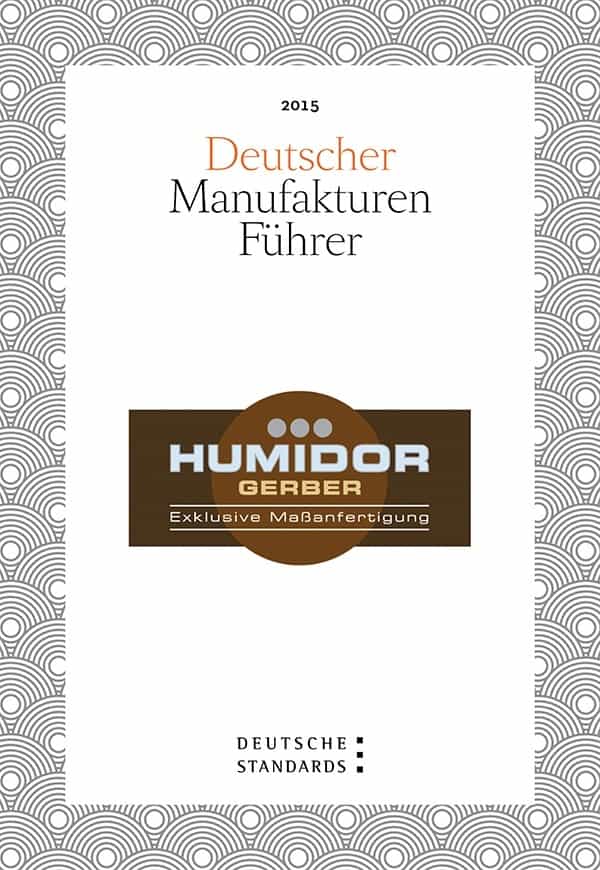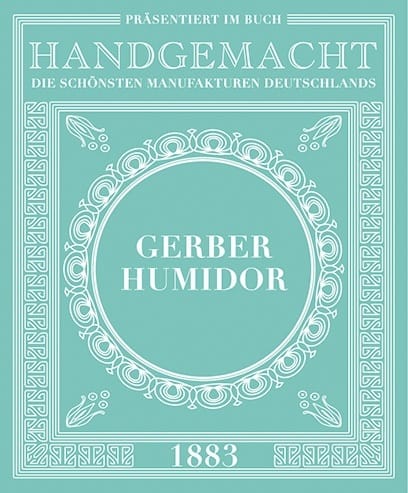 Our recipe
Years of experience combined with expertise on the subject of wood.
The result
First class humidors of Gerber
Goal
To make an optimal humidor for every customer.
Harmony from both inside and out, make a Gerber humidor something special. We connect with the smoke of a cigar not only for the sake of enjoyment, but also because it's a way of connecting with a beautiful life – just take some time and let your senses guide you. Our philosophy is based on our years of experience and high quality requirements – with this principle we create unique humidors.
Gerber humidors have always been manufactured by hand in our own factory. With great care and attention to detail, a humidor is created that is tailored to the individual needs of the customer. The valuable cigar treasure can be stored over a long period of time without drying out. The versatile interior can be optimally adapted to the cigar collection and separates the different varieties and aromas. Special amenities, such as the handmade service board, make preparing and smoking the cigar an incomparable pleasure.
Quality
Throughout the entire production process, the highest attention is paid to quality. All materials we use must meet the high standards. From the choice of materials to moisture-resistant lighting – nothing is left to chance. During production, the humidors already pass through numerous quality controls. Before completion, the final quality check is personally approved by the boss. The high level of care ensures the quality so that the humidor can give its owner years of pleasure.