Drawers
Separate your exclusive varieties by flavor
The drawers made of Spanish cedar wood, which can be integrated into the humidor, are the best way to sort the brands and separate the aromas, especially for collectors of many valuable cigars. Just like the Cigarboards, each drawer is custom made for your humidor. For the use of the drawers, we recommend that the humidor should be at least of medium size so that the air circulation is not impaired and an optimal storage of your cigars can be achieved. We would be pleased to put together the individual equipment for your humidor together with you.
The drawers can be used in addition or instead of the boards. While a Cigarboard is mainly used for the open presentation of the cigars, a drawer is an attractive closed version of storage, especially for larger collections. Like the interior, the drawers are made of Spanish cedar wood. Each drawer is individually handmade in our manufactory. They are then filed and sanded with loving care until they glide smoothly, wood on wood. They can be adapted not only to the humidor, but also to a specific cigar size.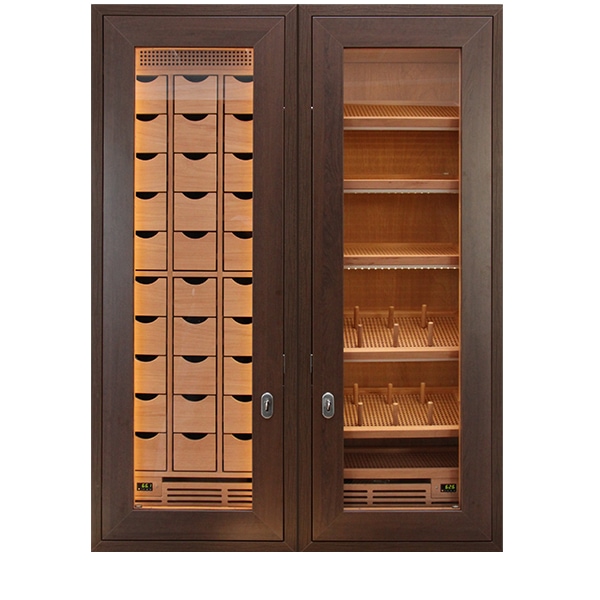 30 CIGAR CABINETS
for each guest a separate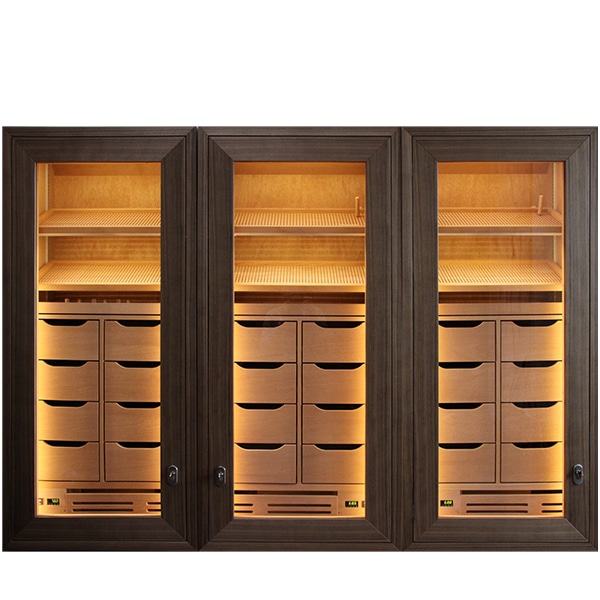 3 HUMIDIFICATION ZONES
humidor with three-part body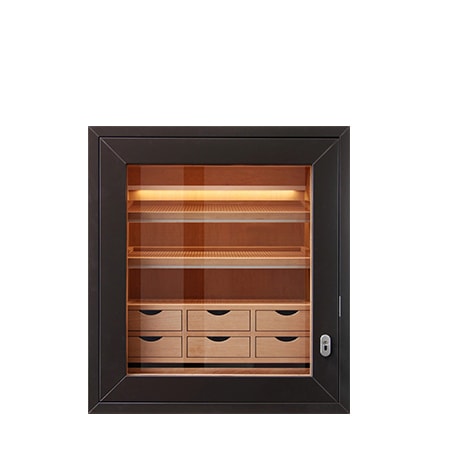 MANY DRAWERS
for small built-in humidor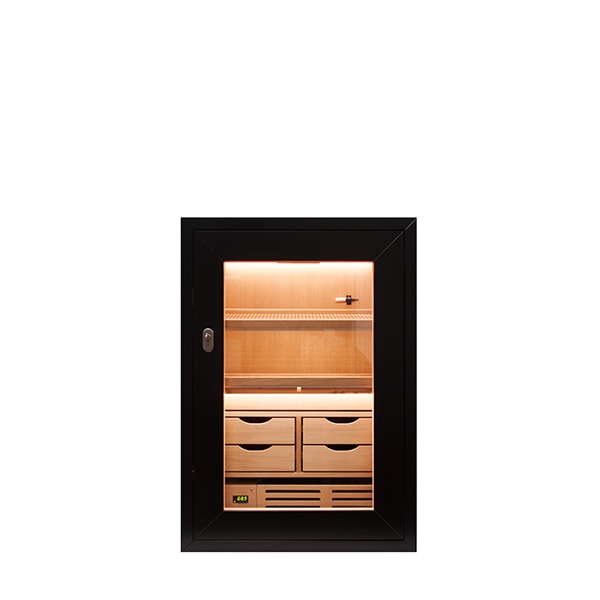 OPTIMUM SPACE UTILIZATION
for loose cigars and boxes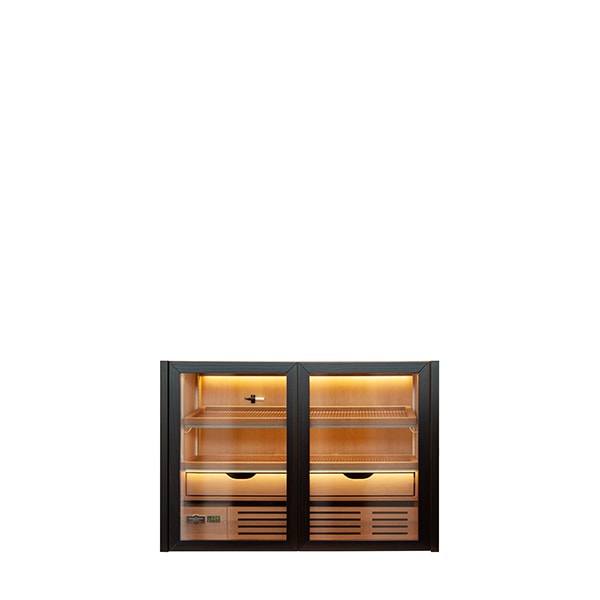 GENEROUS DRAWERS
for much presentation space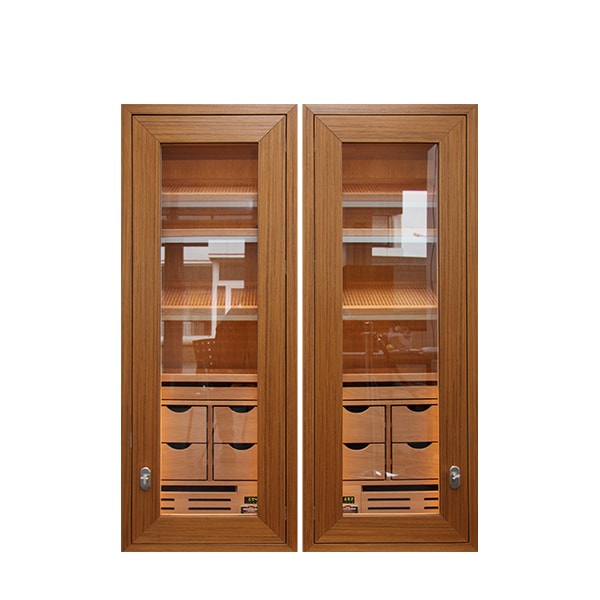 TWIN DISTRIBUTION
humidor system with 8 drawers
 ⠀ 
Optimum humidification even inside the drawers
Furthermore, each Gerber humidor is designed to reliably humidify the stored cigars. Like the Cigarboards, the bottoms of the drawers contain ventilation holes. This allows air to circulate inside the drawer, so that the cigars can be stored in the best possible conditions. In addition, the correct installation of the drawer is also crucial. The distances between the drawers and the inner walls of the humidor are crucial to ensure constant air circulation and humidification of the entire interior. Thanks to our many years of experience in the field of humidors, we create the conditions in every Gerber humidor for the ideal storage of your cigars.
Just as with our Cigar– and Serviceboards, the perforated bottom of the drawer can be used for our flexible separation system. The C-Flex system can divide each drawer into smaller segments. This way the cigars can be sorted and arranged even in a large drawer. The elements of our arrangement system are also made of Spanish cedar wood. The C-Pins and C-Parts can be changed quickly and easily on the perforated bottom. Consequently, depending on the size of the humidor, a multitude of combinations and division possibilities arise. For each collection an individual division can be defined and changed at any time. This allows a perfect storage and presentation of your costly cigars.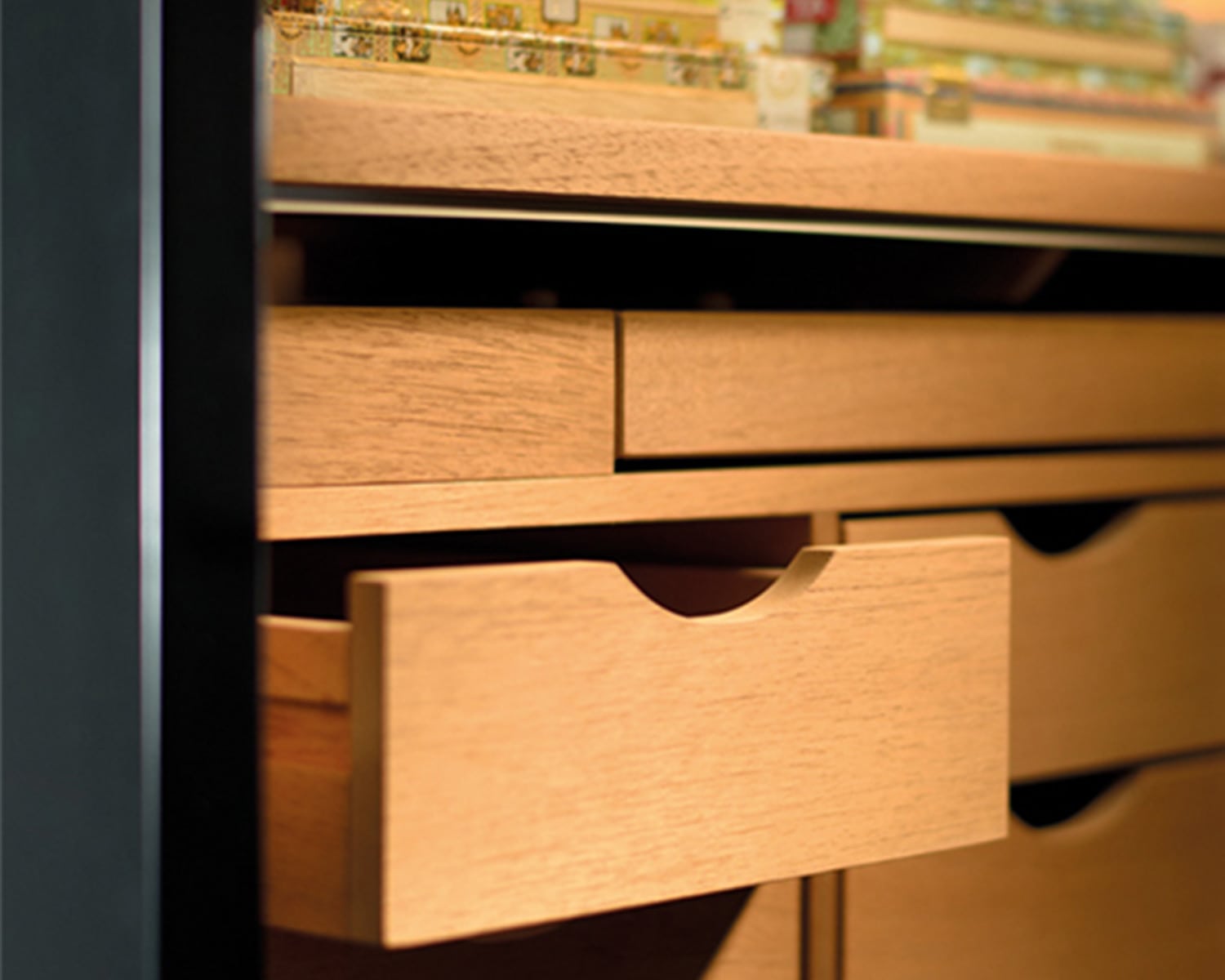 CIGAR DRAWERS
in genuine spanish cedar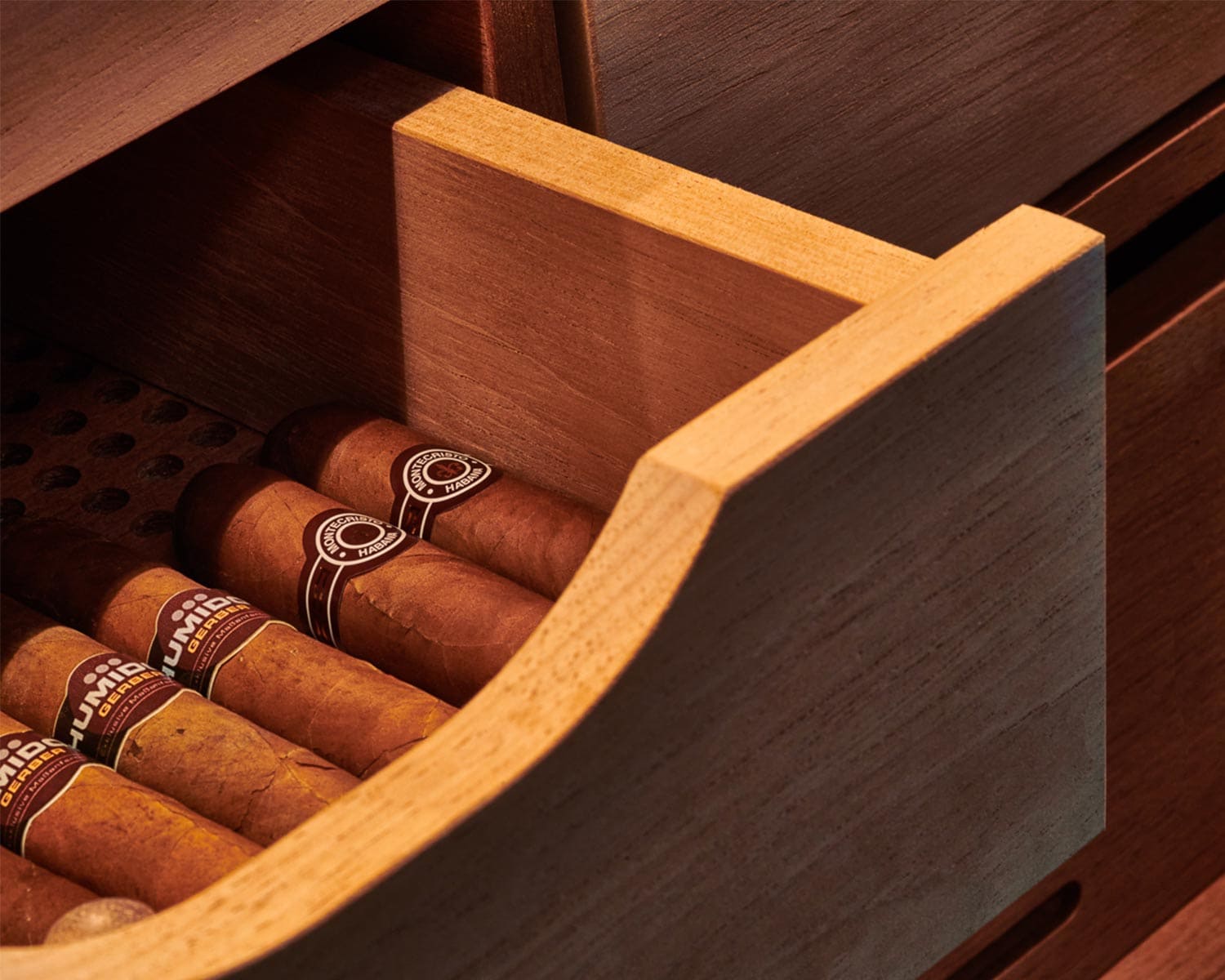 SORTING LOOSE CIGARS
according to preference and aroma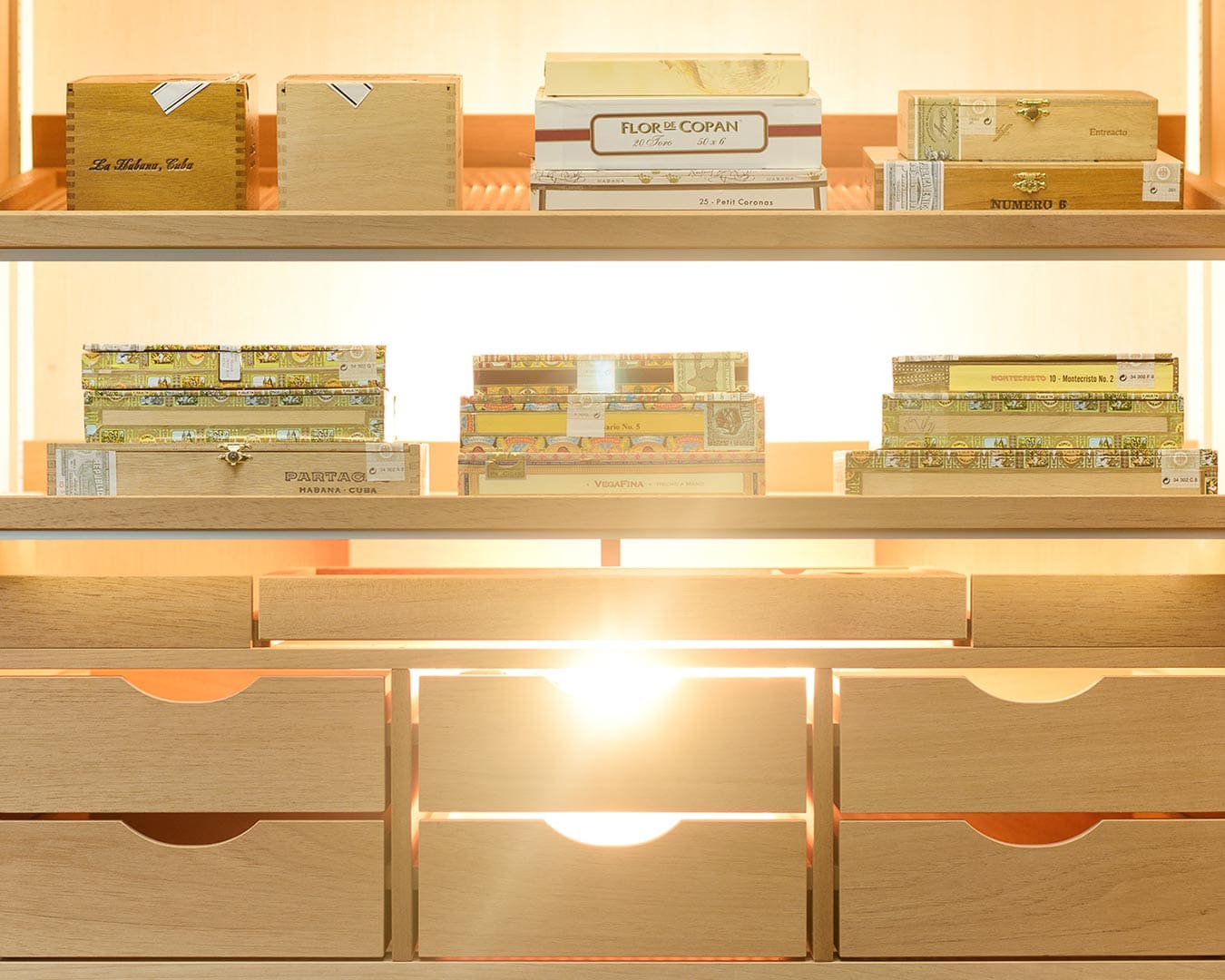 LIGHTED CIGAR DRAWERS
create a awesome atmosphere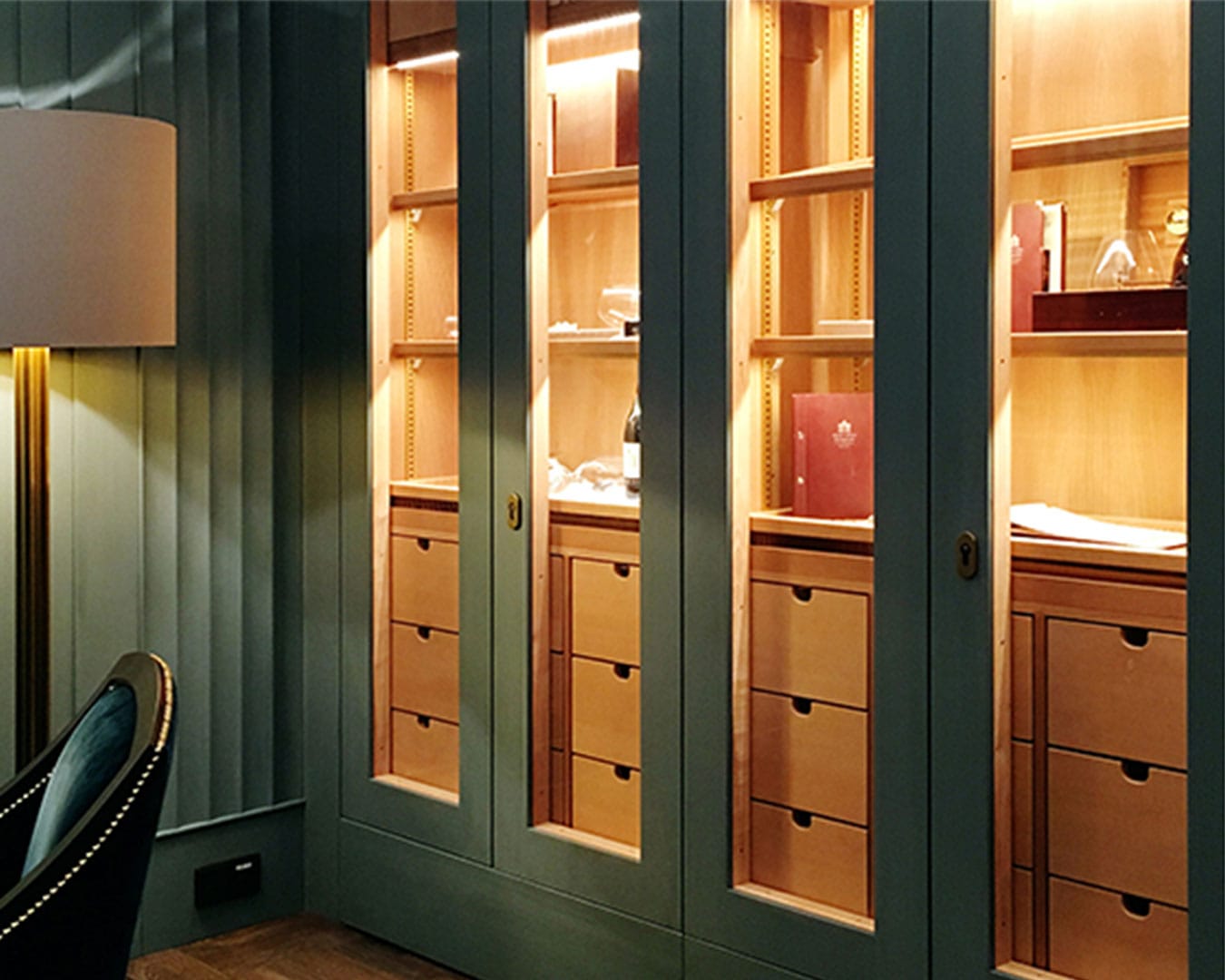 HUMIDOR ADLON BERLIN
a drawer for each aficionado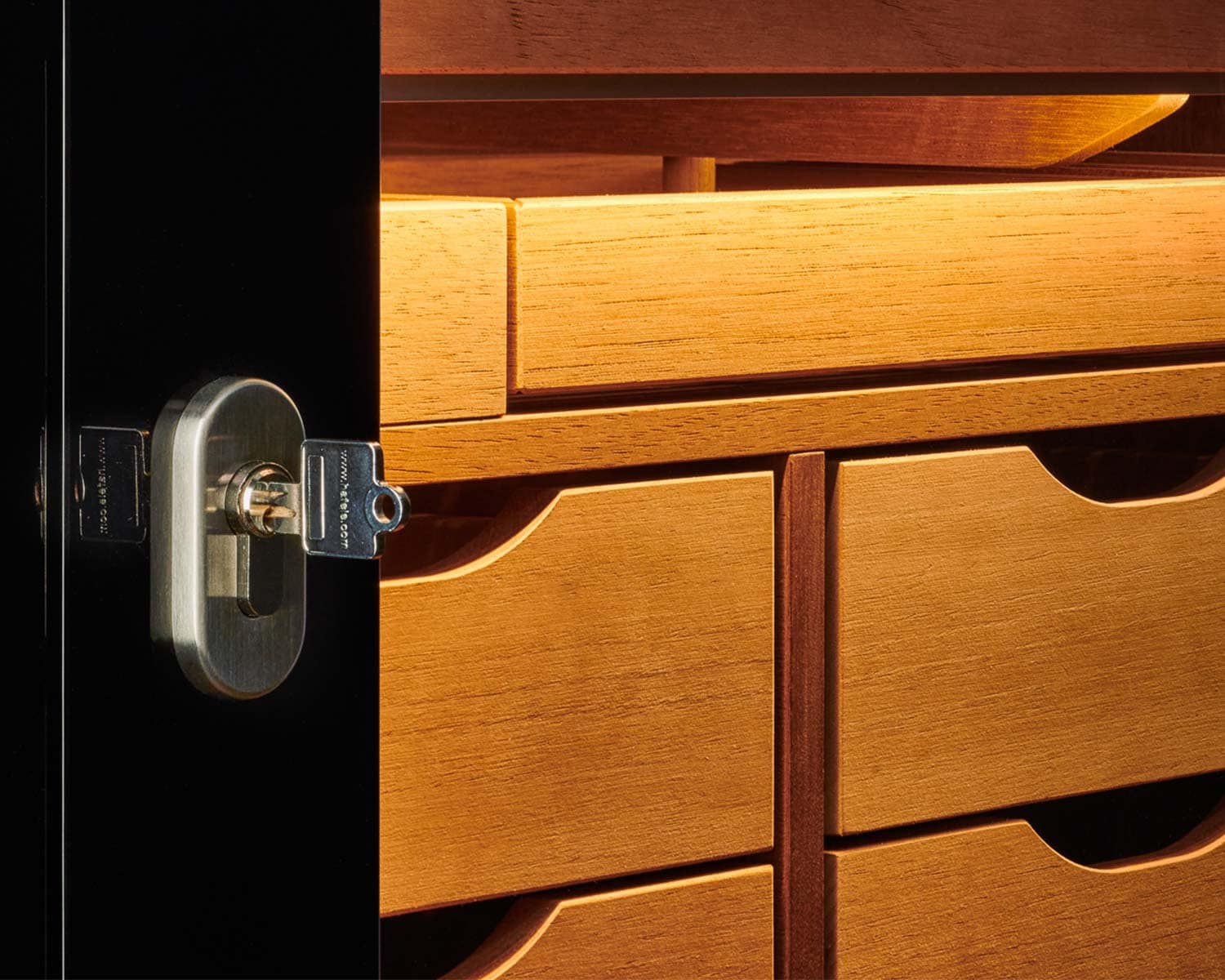 PREMIUM CIGARS
kept safely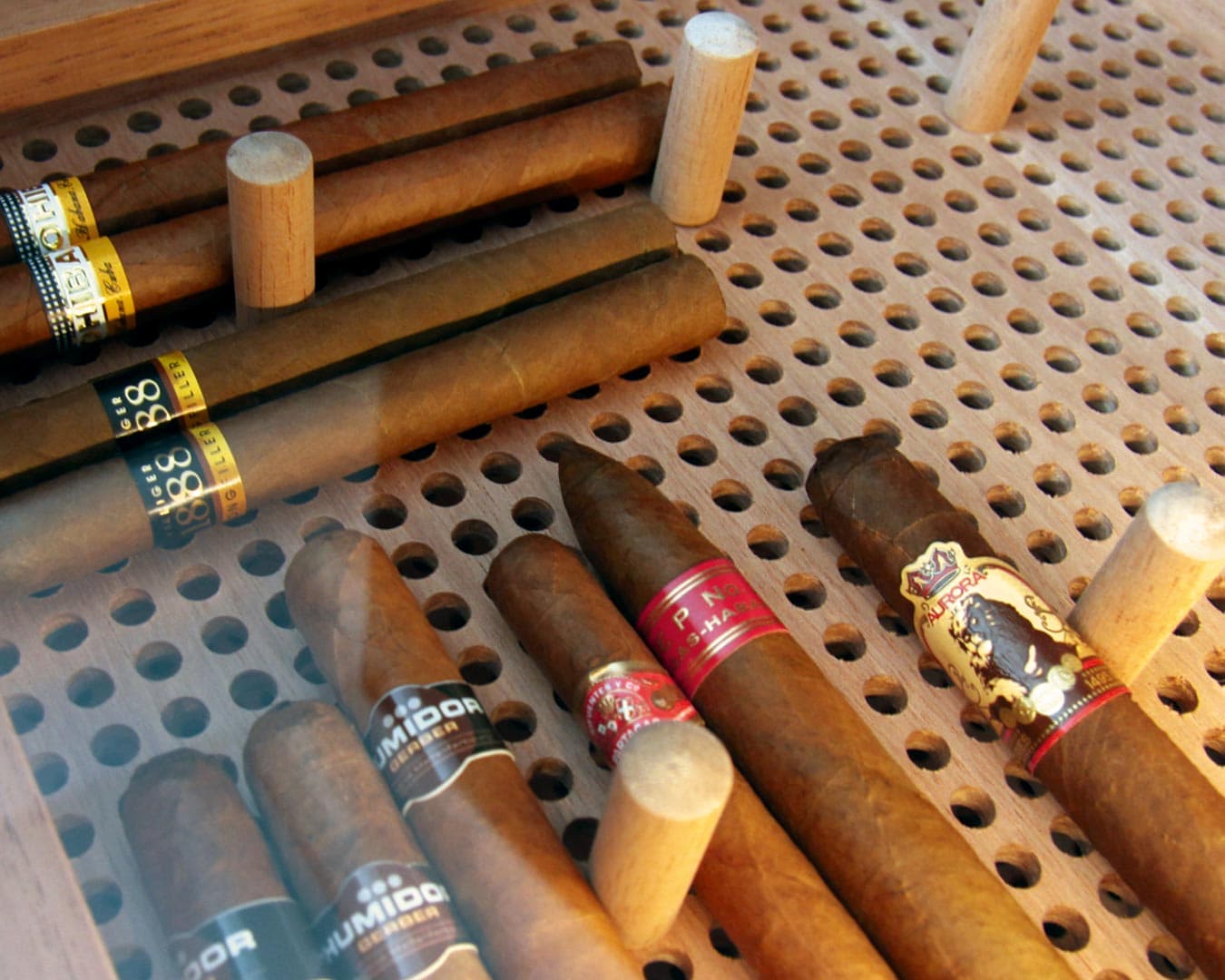 DIVISION OF DRAWERS
individual sorting of loose cigars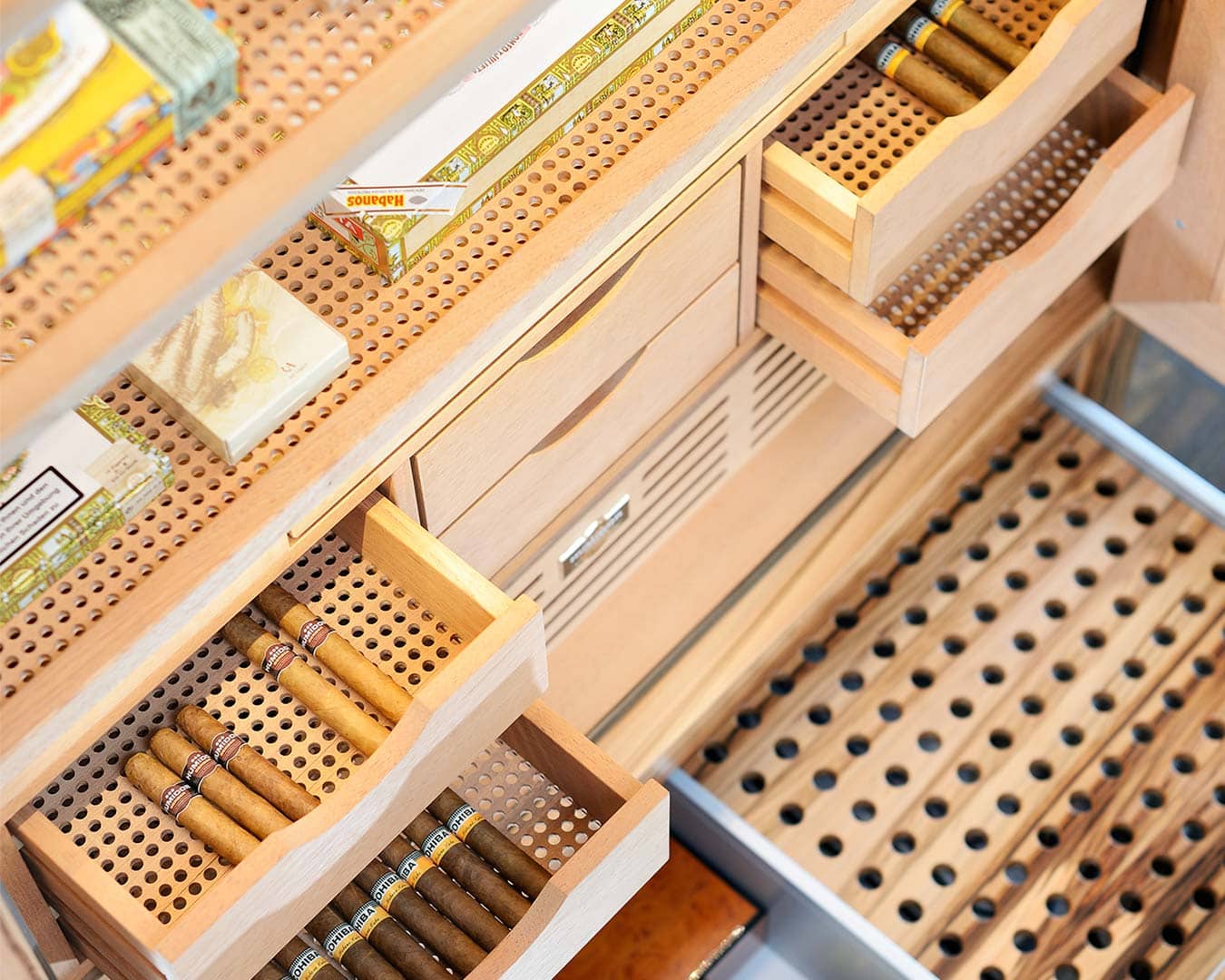 AIR CIRCULATION
at all levels