Number One
Our f
lagship
with a unique variety of 
features
Worldwide a unique one
The Number One is our flagship model and is the largest humidor of the Gerber cabinet line. It is a genuine "number one" in the world. We built the first model, with its extensive features and considerable size, according to the wishes of a long-time customer who desired a suitable storage option for his impressive and large cigar collection. His specific request was that we produce, by hand, a superbly functional, humidity-controlled cabinet that would be both modern and distinctive in design.
The result was so convincing that from this customer's simple request, what would become the very first Gerber humidor emerged. The Number One remains unsurpassed, even today, in function and in appointment. The Gerber Number One is among the best humidors in the world that a cigar aficionado can buy.

Handmade in Germany
The Number One, like all Gerber humidors, is a traditional piece, hand-crafted with the "Made in Germany" stamp. The state-of-the-art technology and instrumentation, such as PLC, web-accessibility and data retrieval through a smartphone app make this an internationally unmistakable and unique specimen.
Gerber Humidor No. 1 Macassar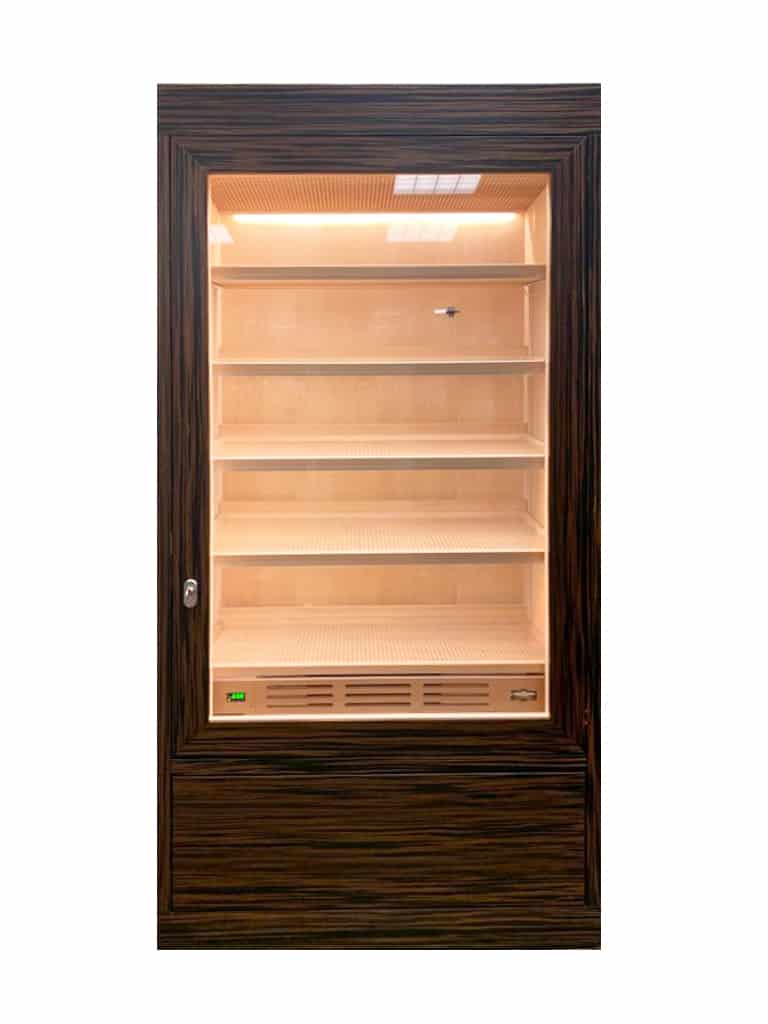 Gerber Humidor No. 1 stained oak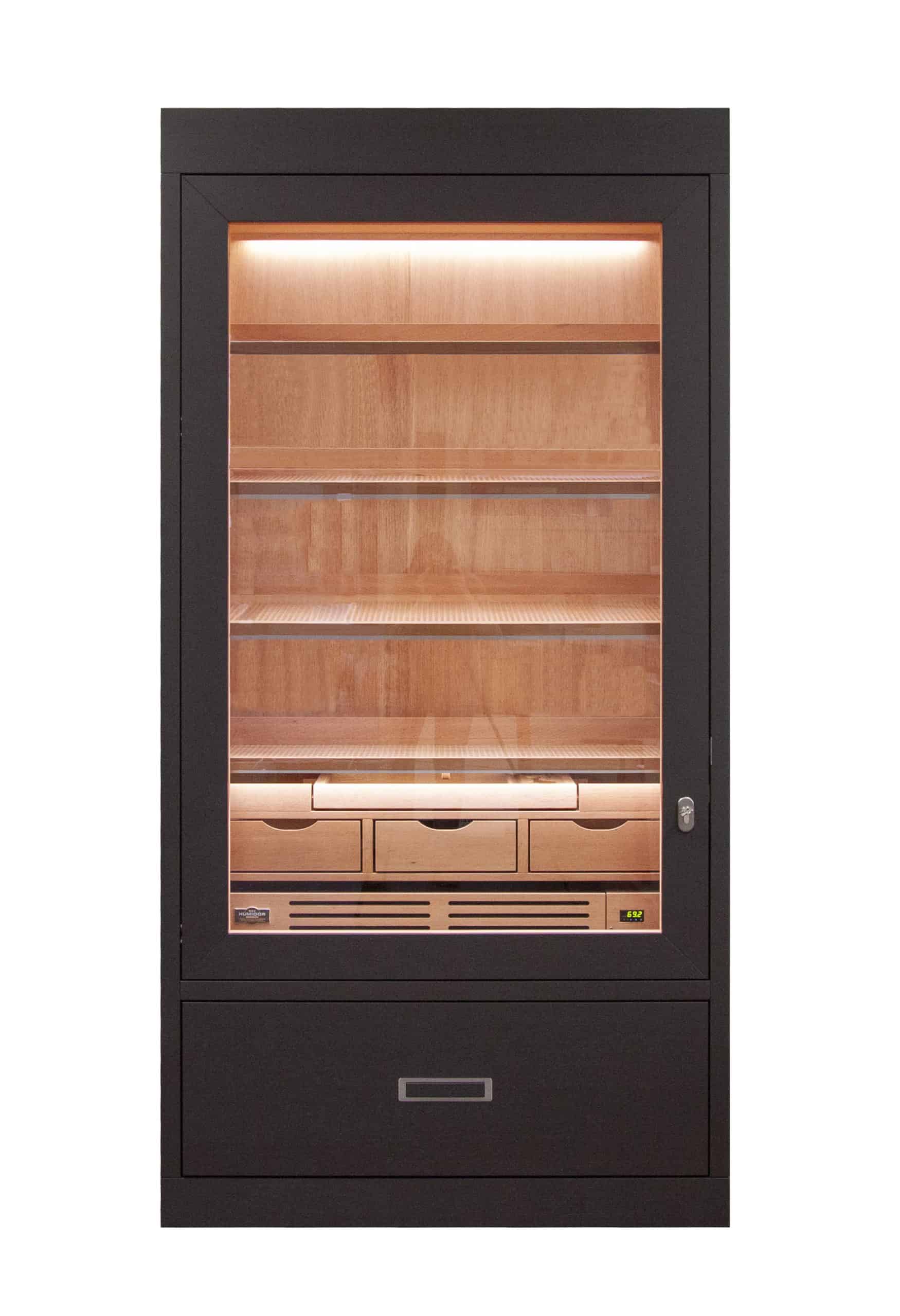 Our flagship – Gerber humidor Number One
It is now possible to admire the Gerber Humidor Number One from all sides. The ability to view our largest humidor in a 360 degree panorama is quite impressive. This Number One is made of Tineo.
Dieser Inhalt benötigt HTML5/CSS3, WebGL, oder Adobe Flash Player Version 9 oder höher.
The Gerber Humidor No. 1, displayed here, was built according to customer specifications with Tineo wood, also called Indian apple veneer. This noble wood has a bright color and a unique grain. Each Gerber Humidor is made to order. The inner cabinet of the No. 1 is lined with genuine Spanish Cedar (Cedrala odorata). The subdued lighting coming from inside the humidor creates a cozy ambiance and brings out the natural color of the cedar.
Humidor Number One - equipment