Ventilation & filtration systems
Cigars need protection and fresh air
There are many conditions that can damage a cigar. It is not only a matter of too much or too little moisture. What about the quality of the air, for instance? In our flagship model, the No. 1, we offer a specially calibrated filter system. It filters the air blown in from the humidifier and purifies it from th finest dust and hair.
But even the most hygienic maintenance can not keep mold spores away from the cigars. For the serious collector, mold is a maddening issue. With frequent opening and closing of the humidor, spores are able to infiltrate the humidor. Therefore, we employ a recirculating filter that eliminates almost all types of spores and bacteria up to a size of 0.2 microns.
The intervals of the filters can be adjusted to your individual needs. The time needed to effectively filter all the air inside the humidor is relatively short. Therefore, you can set the air filtration system to activate at certain times based on your wishes. The filters are certified according to the EN775 Standard.
The air circulation is guaranteed by flow-optimized solid wooden strips and through the perforated plates of the Cigarboard. Fans, encased in Cedrela, ensure a faster and more uniform humidity distribution on all levels and for moistening intervals. The fresh air of the humidor is achieved through an innovative flap system. Depending on your needs and taste, the cigars are supplied with "fresh air"- for cigars, it doesn't get any better than this! Please contact us, we will be happy to advise you.
Gerber Humidor - Filtersystem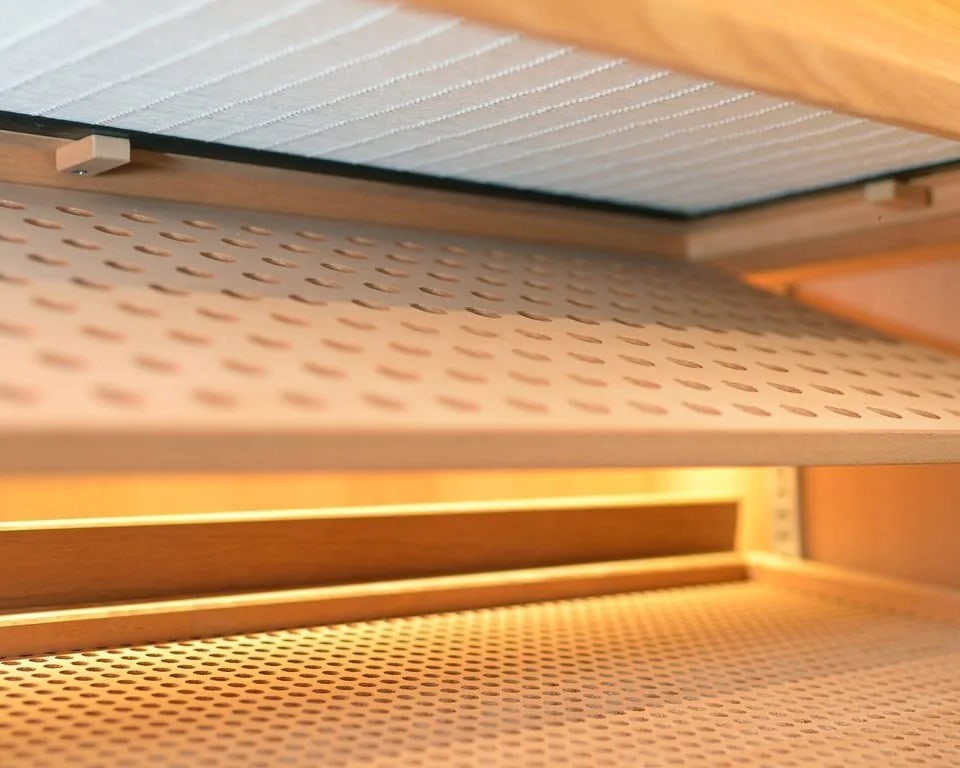 Gerber Humidor - Filter system
⠀
Gerber Humidor Sonderanfertigung - Belüftungssystem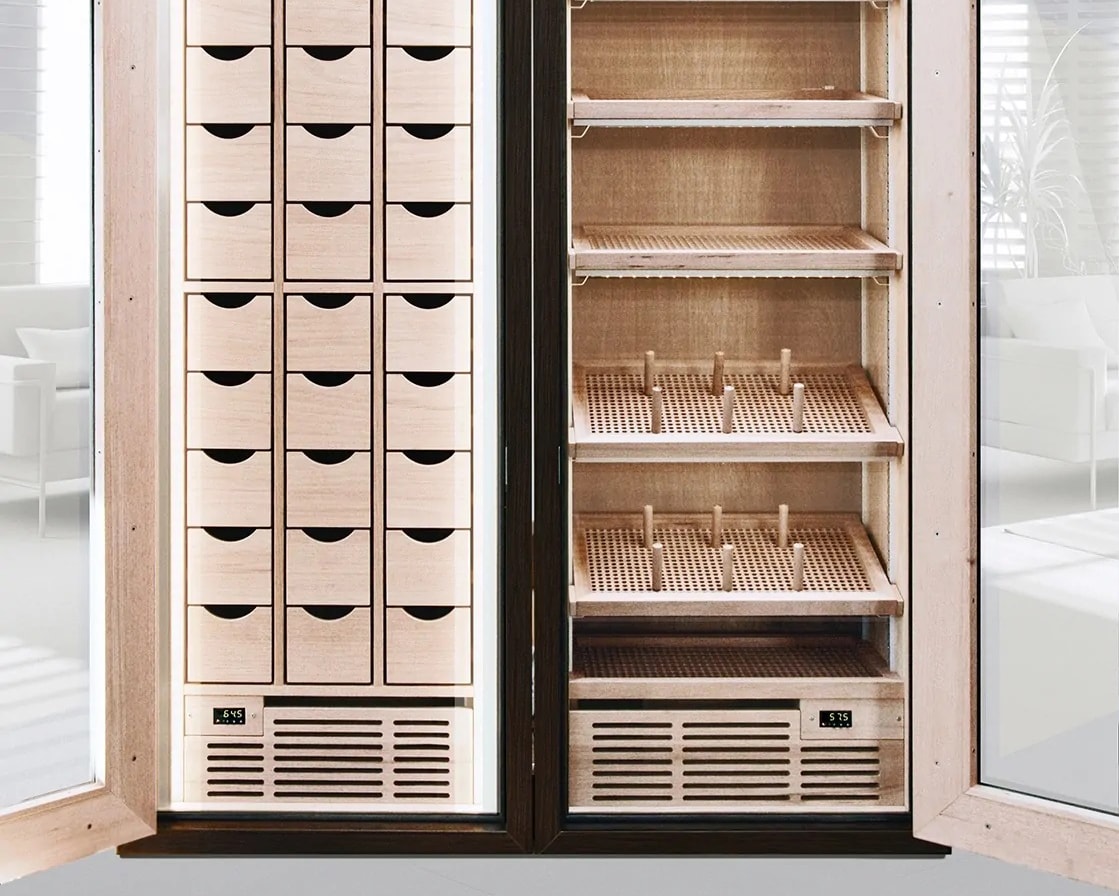 Custom-made product - Ventilation system
⠀
Gerber Humidor Belüftungssystem mit Cedrela Holz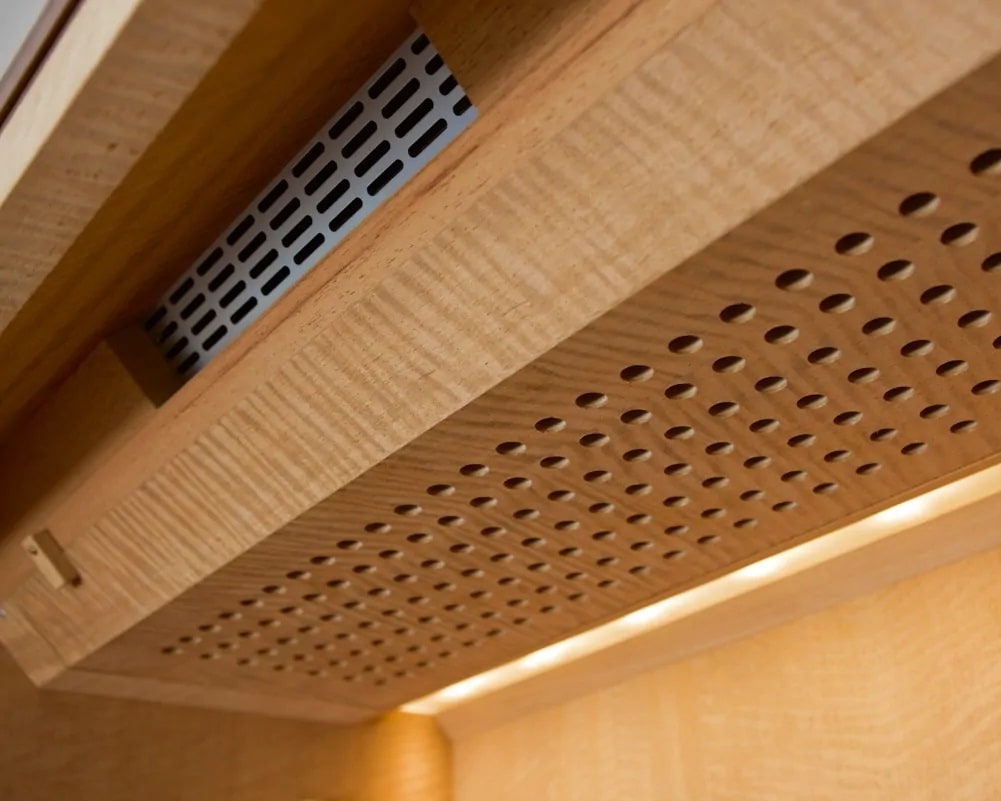 Ventilation system with spanish cedrela
⠀
Gerber Humidor No. 1 - Touch Panel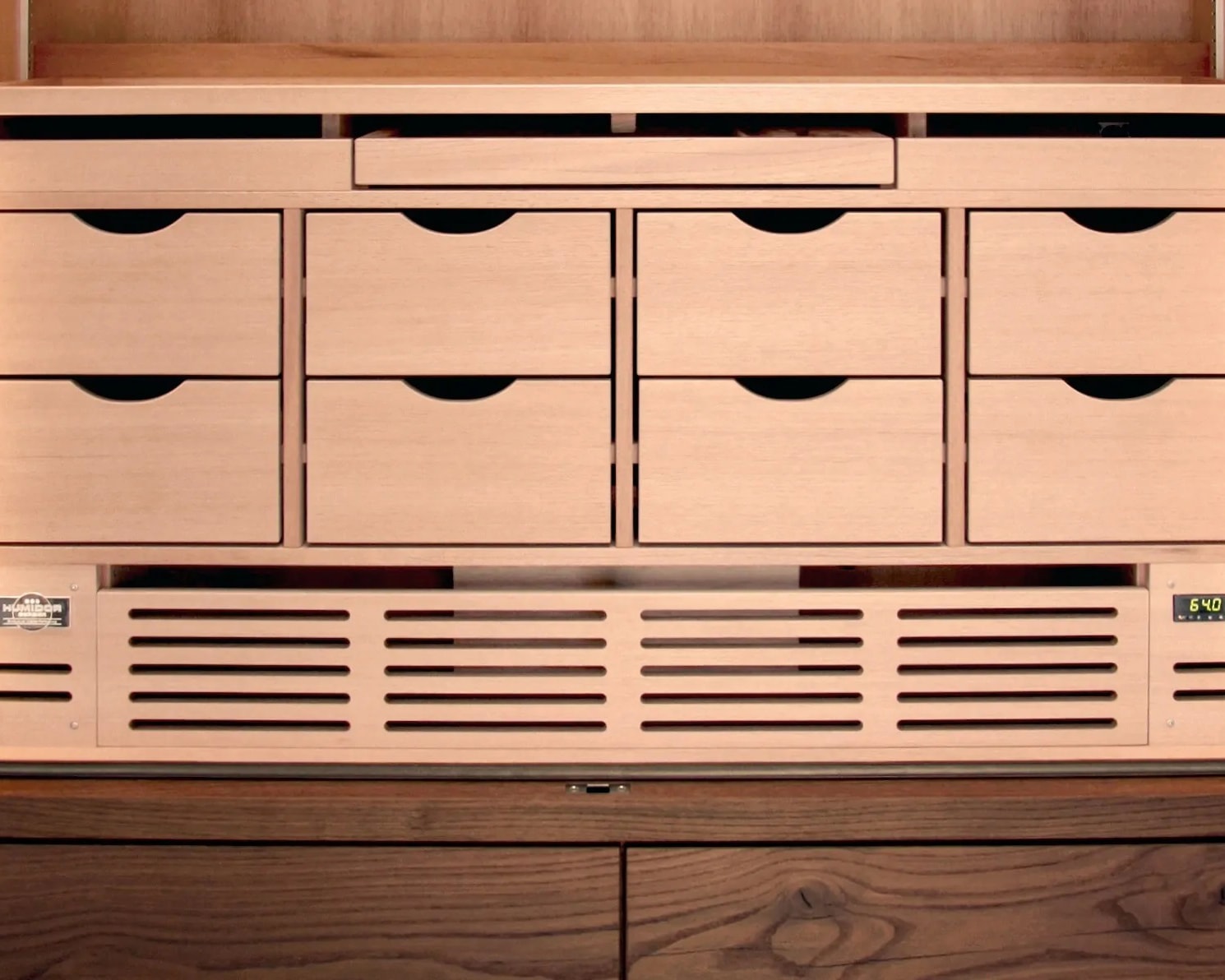 No. 1 - Ventilation system
⠀
Gerber Humidor No. 1 - Touch Panel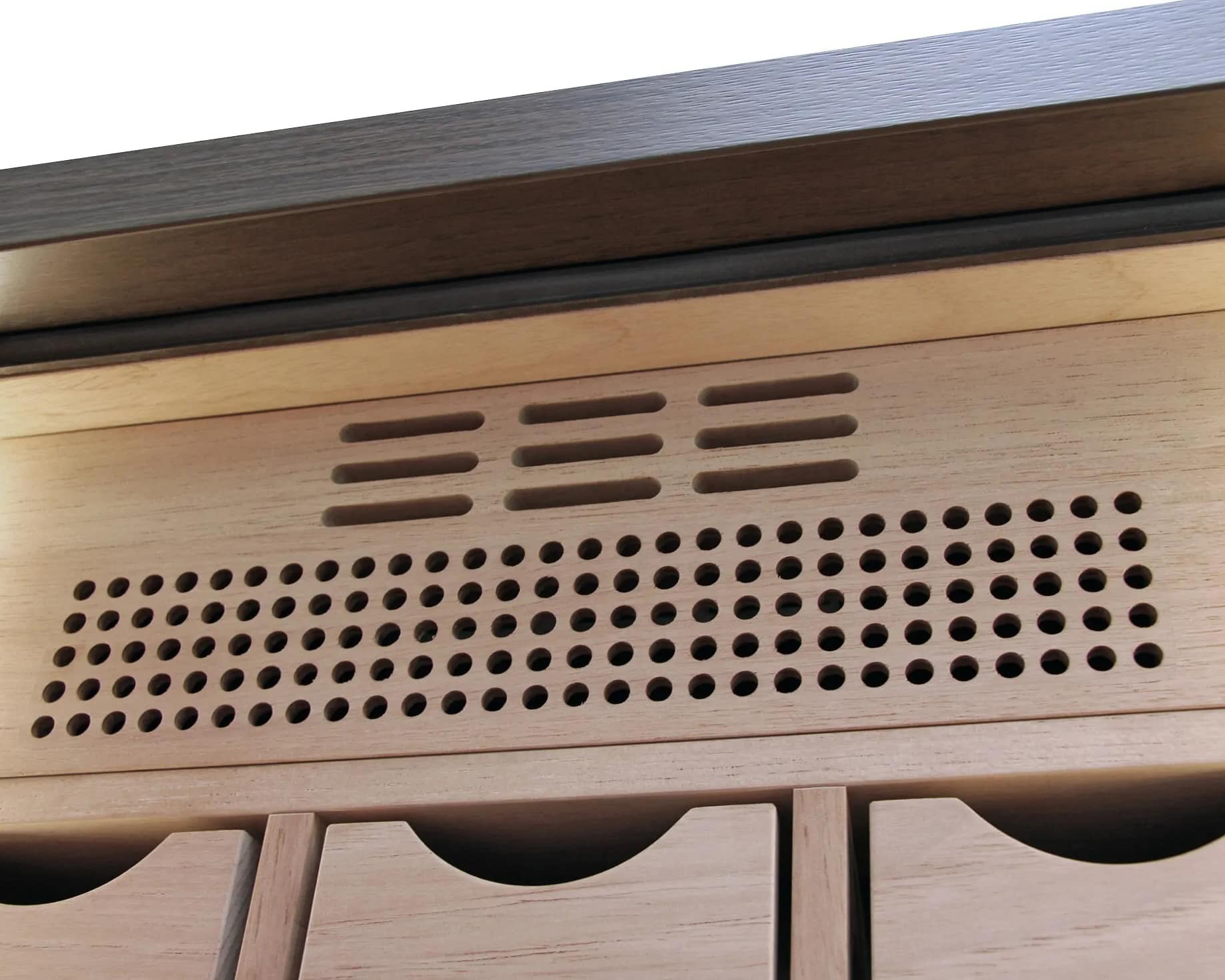 Gerber Humidor - Ventilation system
⠀